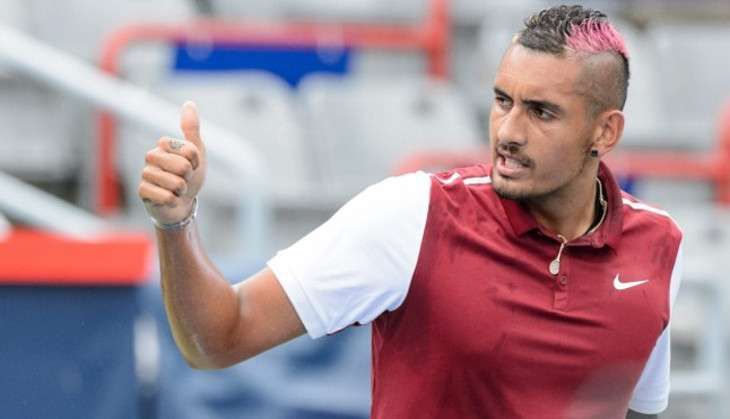 Former Grand Slam champion Andre Agassi has offered a brutal advice to controversial Australian tennis star Nick Kyrgios, saying the latter should mature from the rebellious stage of his burgeoning career and set his priorities in order to reach greater heights.
Agassi had endured one of the most extraordinary careers, attracting plenty of headlines in his early years before carving out a celebrated record of eight grand slam titles.
The former world number one sees himself parallel to Kyrgios, who courted a similar kind of controversies in the early stages of his career after winning the Australian Junior Open three years ago.
"For me, I was confused by my rebellion. My guess from the outside is he has the luxury of knowing himself a bit better than I did, so hopefully we'll see from the outside a career of something changing in front of our eyes for the better and growing up," Agassi was quoted as saying by Sport24.
Despite the similarities, the tennis legend called on Kyrgios to progress beyond the quarter-finals of major tournaments and make the most of his undoubted talent.
Describing Kyrgios as a 'fascinating' talent, Agassi, however, believes the 21-year-old is pretty clear of his rebellion than what he used to have when he was young.
(ANI)