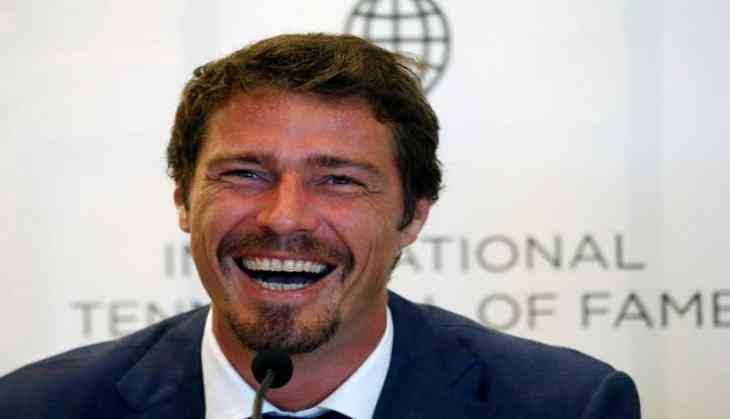 Former world no.1 and retired Russian tennis player Marat Safin feels that something is "wrong" with tennis if Roger Federer and Rafa Nadal are still the heavily dominant forces.
Safin had announced his retirement in 2009.
That time Roger Federer, Rafael Nadal, Novak Djokovic and Andy Murray occupied the top world rankings and Safin believes that nothing much has changed in tennis since then as these four are still dominating the game.
"If Federer and Nadal are still winning, I think there's something wrong," the Independent quoted Safin, as saying.
Safin added that earlier, players used to win tournaments at an early age of 16 or 17, but now, players become pro only after the age of 25.
Federer, Nadal, Djokovic, Murray and Stan Wawrinka have won 49 of the 51 Grand Slam tournaments that have been played since Safin clinched the Australian Open 2005.
Also, it should be noted that Federer, aged 36, has won seven titles this year, including Australian Open and Wimbledon, whereas Nadal, 31, ended the year as world no. 1 after claiming US Open and French Open.
The Russian player opined, "Players used to retire by the time they got to 30. At 32 you were a dinosaur. Now you see players who are still running at the age of 38."
He supported his argument by saying that this is happening because the young players aren't enough talented to take over the veterans.
"If you can still manage to run at the age of 38 and still be No 1 in the world, it means there must be something wrong with the other players," he said.
For the upcoming players, he suggested that they need to work on their psychology, strategy and tactics and have to remain consistent.
-ANI