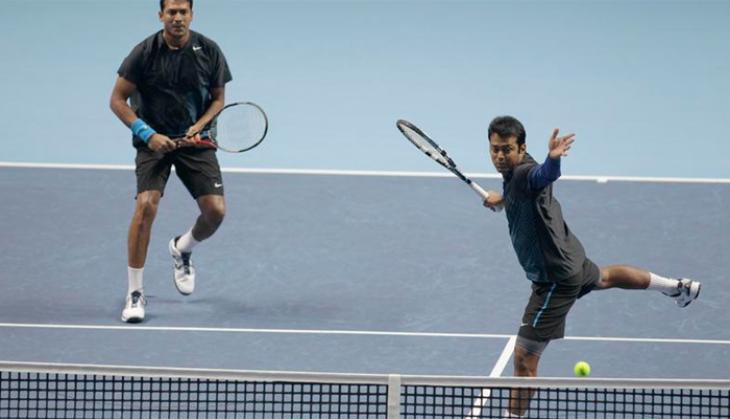 According to reports, Leander Paes and Mahesh Bhupathi could be seeing playing doubles tennis for India once again in the 2016 Rio Olympics.
Paes and Bhupathi, once among the top doubles pairs in the world, do not play doubles tennis anymore due to personal differences. 
However, reports suggest that the duo met a few days ago in Mumbai, where they both expressed a willingness to play together.
Four years ago - before the London Olympics - Bhupathi refused to pair up with Paes, which resulted in the latter pairing up with Vishnu Vardhan instead.
Having won an Olympic medal in 1996, Paes is hoping to set a world record by becoming the only tennis player to feature in seven Olympic games.