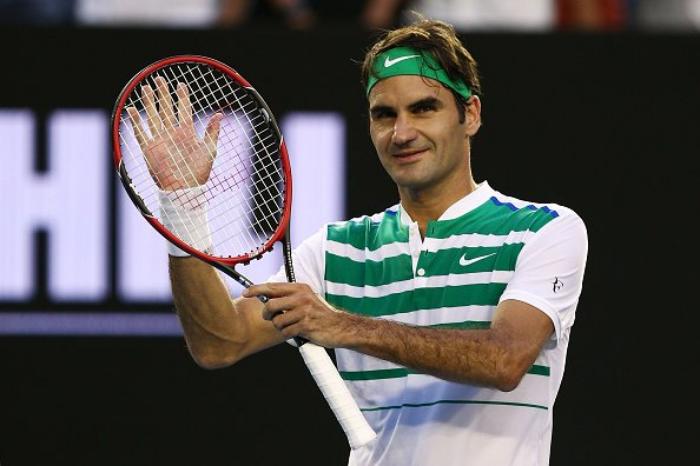 Seventeen-time Grand Slam champion Roger Federer has had his say on the major match-fixing scandal engulfing tennis, following his first-round win over Nikoloz Basilashvili at the Australian Open on Monday, 18 Jaunary.
Federer, who is aiming to end World no 1 Novak Djokovic's stranglehold over the men's game this month in Melbourne, was asked for his thoughts by reporters in his post-match press conference.
The Swiss maestro, who reached two major finals last year, said that he was surprised by the new revelations, which came to light following a joint-report by Buzzfeed and BBC on Monday.
'Would love to hear the names'
"I would love to hear names. Then at least it's concrete stuff and you can actually debate about it," Federer said. "Was it the player? Was it the support team? Who was it? Was it before? Was it a doubles player, a singles player? Which Slam?"
The former World no 1 stressed the need to maintain the integrity of tennis, explaining that the recent allegations constitute a 'super-serious issue'.
"It's super serious and it's super important to maintain the integrity of our sport. So how high up does it go? The higher it goes, the more surprised I would be," he said.
Kokkinakis and Parmar spill the beans
Earlier, Novak Djokovic had revealed that he had been offered 200,000 USD to throw a first round match at St. Petersburg in 2007. A day later, Australia's Thanasi Kokkinakis and Britain's Arvind Parmar have come out with similar allegations.
Kokkinakis told 3AW that he had been approached through Facebook to throw a match. "Just these randoms (people) from nowhere saying 'I'll pay you this much money to tank a game'. I try and block it and get rid of that stuff and focus on what you need to do," he said.
Parmar, on the other hand, said that he was offered a cash-stuffed envelope, which he turned down, to lose a match in a Challenger tournament in the Netherlands in 2004.