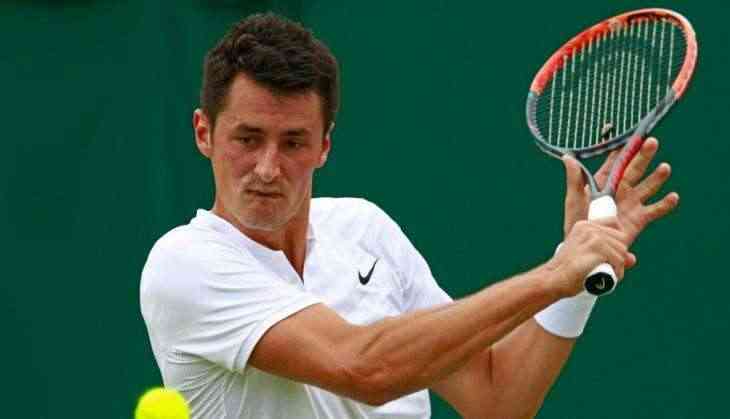 Bernard Tomic, who suffered a crushing first-round defeat against Mischa Zverev at Wimbledon, admitted he felt "bored" during the course of the match and suggested he only played tennis for money.
Tomic, after suffering a feeble 6-4, 6-3, 6-4 loss to Zverev on Tuesday, further admitted in the post-match press conference that there nothing wrong with him and he called a medical timeout to try and disrupt his opponent's momentum.
The Australian called the trainer in the second set when he was a break down.
"I just thought I'd try to break a bit of momentum, to use that as my strategy, because I was just playing very bad and feeling bad out there," Sport24 quoted Tomic as saying.
"I tried to use something different maybe, you know, slow him down a bit on the serve. He was playing quick and we were all playing quick and he was serving well," he added.
The 24-year-old further asserted that he was only playing tennis for the money.
"Holding a trophy or doing well, it doesn't satisfy me anymore. It's not there," he said.
"I wasn't mentally and physically there with my mental state to perform. I felt a little bit bored. I don't know why but I felt a little bit bored out there, to be completely honest with you."
"I couldn't care less if I make a fourth-round US Open or I lose first round. To me, everything is the same. I'm going to play another 10 years, and I know after my career I won't have to work again," he added.'
Tennis legend and nine-time Wimbledon champion Martina Navratilova blasted Tomic for his attitude, saying, "It's disrespectful to the sport, it's disrespectful to the history of the sport."
"If you can't get motivated at Wimbledon it's time to find another job. Most of all, the spectators .. some of these people probably work in a factory. They pay good money to come here and watch Wimbledon and the guy shows up and doesn't really try and can't even be bothered. Just stay home," she added.
-ANI