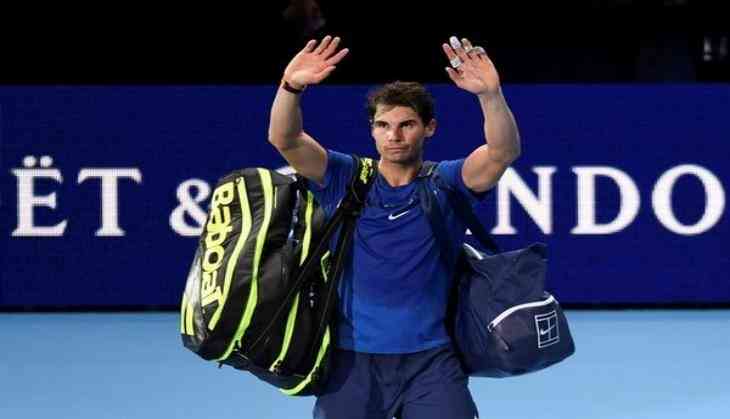 World number one Rafael Nadal has announced that he has withdrawn from the ATP Finals because of a knee injury.
Nadal was defeated by Belgium's first-time qualifier David Goffin with the score of 7-6, 6-7, 6-4, before announcing his decision to discontinue the competition, reported the Independent.
"I'm not ready to play... I fought a lot knowing it was my last match of the season," Nadal said.
Nadal tried hard to score the second set of the match against Goffin but began to struggle with his movement in the third.
After losing the match to Goffin, Nadal in his post-match press interview confirmed his withdrawal.
-ANI