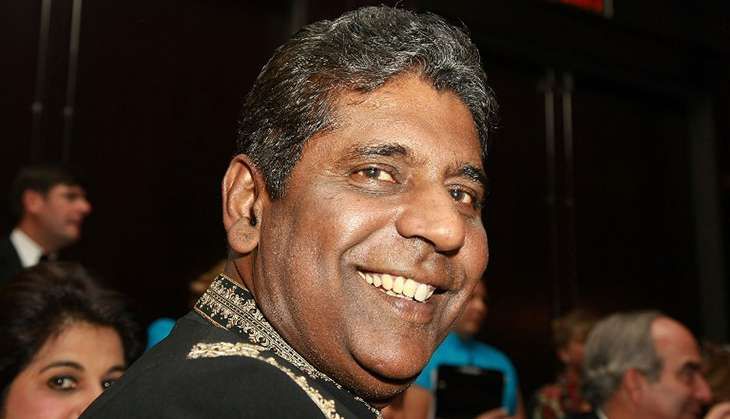 "Surprised" by the sacking of his younger brother as India's Davis Cup skipper, the legendary Vijay Amritraj says Anand Amritraj was the country's best captain in the last three decades and it was quite against the trend to remove a winning leader.
Vijay, who also captained India in Davis Cup, said Anand was very committed and no one can question the results he has produced.
"I don't follow the intricacies of everything but what I do know is that since 1987-88, there has been no better captain than Anand," Vijay, who twice reached Wimbledon and US Open singles quarterfinals, told PTI in an interview.
"I am not saying this just because he is my brother but because there is hardly any past player in India of his calibre, who has played Davis Cup for 20 years at the highest level, and (played) singles in all Grand Slams and beaten some of the top players and continues to have passion for the sport, where he follows (ITF) Futures, Challengers and ATP 250s on a regular basis.
"My feeling is from the captaincy point of view, from quality standpoint of being captain and needless to say he gets along very well with the team.... He hardly had anyone in the top-100 but still managed to get the team into World Group Play-offs all three years, so you can't question the results."
When told that AITA has not questioned the results but sacked him for failing to impose discipline in the team, Vijay said, "Other issues I don't know. I only see what I read in papers. So in my opinion, Anand was a spectacular captain."
Anand will lead the Indian team for one last time in Pune when India host New Zealand next month and Bhupathi will take over the reins of the team from April.
"The other question is if Mahesh Bhupathi qualifies to be captain, absolutely. No questions. He is been there, done that. But you generally keep a winning captain and in my opinion certainly he (Bhupathi) would be next in line (to be captain)."
Vijay, further emphasising his point of merit, said Anand gave results without top-100 singles players.
"Making the Play-offs in today's environment is not easy.
When we were playing Davis Cup, we were the best team in Asia by a long shot. Today we are not. We only make changes when things are not going well.
"I was surprised because I am looking at results. For example, if a guy is ranked in top-100, you can't keep him out of this tournament (Chennai Open) whether you like him or not it's based on merit."
--PTI