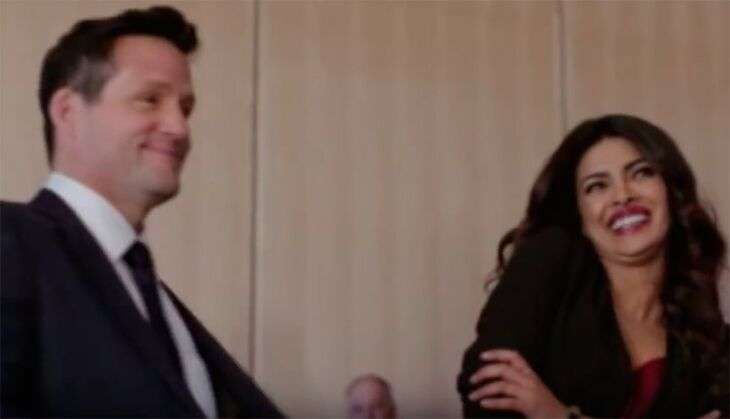 The second season of ABC's hit show, Quantico, is all set to go on air on Star World and Star World HD from 25 September.
The show, featuring Priyanka Chopra in the role of FBI agent Alex Parrish, commands an impressive fan following. The cop drama revolves around Parrish, an FBI agent who is framed for a bomb blast in New York. Season 1 of the hit series followed Parrish as she struggles to clear her name from the attack.
Now, as if to tease its massive fanbase ahead of the premiere of season 2, ABC has released a blooper video from its pilot season.
As it turns out, the blooper reel proves that no one could have essayed the character of Parrish better than Priyanka herself. After the blooper reel was unveiled, many were quick to praise Priyanka for her dedication to the role at hand. In one shot, the cast reacts to the sound of something falling on the set during a shoot. Pee Cee on the other hand, does not even move a muscle. "I didn't flinch," she says to the camera. In yet another shot, she can be heard saying: "I will keep acting till you call cut".
While her dedication is definitely commendable, Priyanka can be seen making a few errors during the shooting - although she makes fewer mistakes than her co-stars.
The video has gone viral because not only does it show us Priyanka at her fiercest, most-professional best, but also proves that she is adorable when she makes a mistake.
As if we needed any more reasons to love Piggy Chops, she was also recently named in Forbes list of the 10 highest paid TV actresses.
You can start your countdown for Quantico Season 2 after you watch this blooper reel.