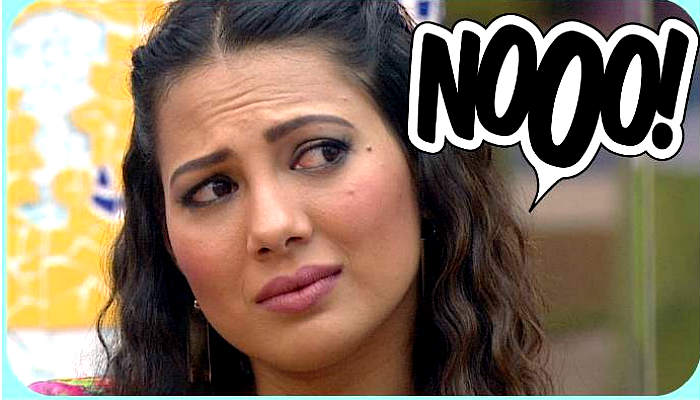 Bigg Boss Nau Double Trouble's Day 9 ended in quite a hush hush manner, after witnessing a lot of unexpected feuds. While the second luxury budget task kick started, it seemed that serious tensions are building up amongst the contestants.
However, one thing that stood out was the sense of women empowerment among the female contestants in the house.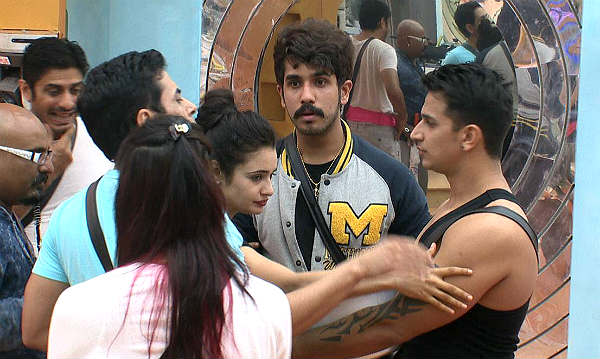 1. It was a shock to see love birds Kishwer Merchant and Suyyash Rai getting into an argument. While Kishwer is playing a 'zamindaar' along with her partner Aman Verma, Suyyash was among the rest of the members who need to pay 'lagaan' in order to use various sections of the house - washroom, kitchen, bedroom etc.
Short-tempered Suyyash shouted at Kishwer and they ended up getting into an argument. The lady took a stand on the fact that Suyyash might be her partner, but he cannot shout at her for the sake of a game.
Also read: Bigg Boss Nau: Salman Khan takes on the 'Bachchans'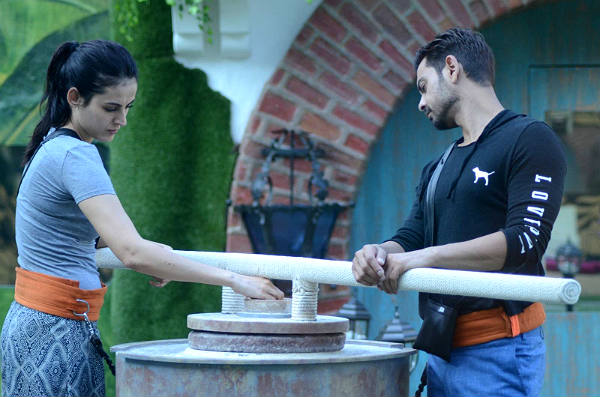 2. There was a huge fight between Keith and Mandana as well. Mandana faced backlash for talking in between when Keith and Vikas were negotiating with the zamindaars over lagaan.
Keith and Vikas told Mandana not to intervene when they were talking, to which Mandana, Rochelle and Roopal argued that female members of the house should also be involved in their discussions over game planning.
Also read: Bigg Boss Nau Double Trouble: Is Mandana Karimi married?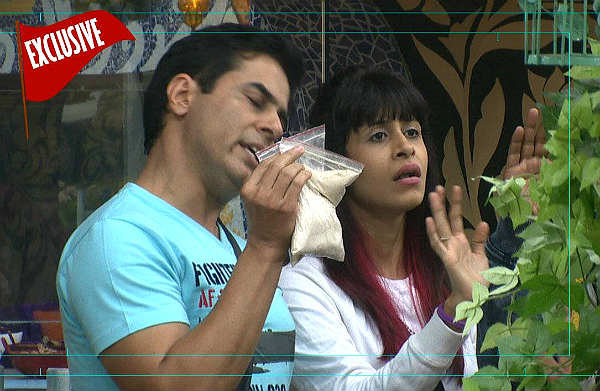 3. As part of the luxury budget task, the housemates, barring the zamindaars, have to keep rotating a giant wheel 24X7. During the task, Rochelle felt offended when Vikas taunted her by saying that he and his partner Yuvika were the ones who are dedicated more towards the task. The captain even said that Rochelle went to have her food first, while they had to eat later.
Rochelle expressed shock over the fact that Vikas was being shallow and that he never feels sorry for his bad behaviour in the show.
Also read: Bigg Boss Nau Double Trouble: 4 interesting things about Rochelle-Keith that Ankit Gera said after elimination
Uff! Quite a lot to get sorted!