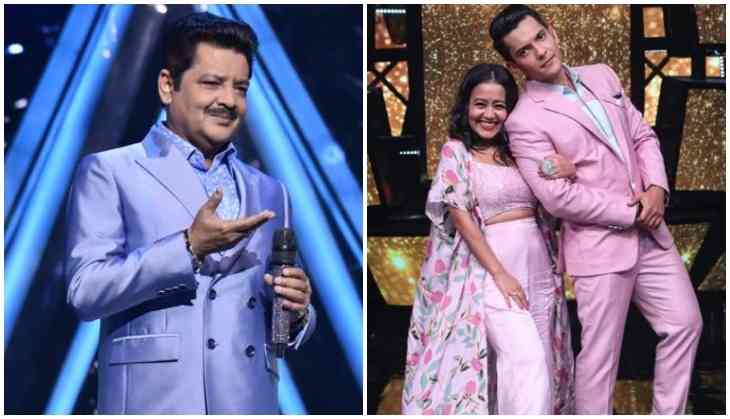 Udit Narayan spills the beans on Neha Kakkar-Aditya's marriage
From past few weeks, Neha Kakkar and Aditya Narayan are hitting the headlines over their marriage rumours ever since Udit Narayan proposed Kakkar to be his daughter-in-law on the sets of Indian Idol 11. Also, there are rumours that this Valentine day the duo will get married so to confirm the news we asked Udit to spill the beans on the same.
However, the response was quite shocking! Bollywood's veteran singer was left clueless when we asked him to confirm the news. The singer said that Aditya is their only son and since long they have been waiting for the D-day and if this wedding rumour is true then they would have been preparing for the wedding, however, Aditya didn't share anything like this.
Udit further added that it is a TRP gimmick, "I suspect this link-up and marriage rumours with Neha are just to boost the TRPs of Indian Idol where she's a judge and my son is the anchor. I wish the marriage rumours were true. Neha is a wonderful girl. We'd love to have as our Bahu."
Also Read: Indian Idol 11: These pics of Neha Kakkar and Aditya Narayan prove that they are intensely in love!
Udit who made her comeback to playback singing last year in Hrithik Roshan's Super 30 assured his fans that he will make a big announce whenever his son Aditya will get married and would like the whole world to share that special moment with them.
Also Read: Indian Idol 11: Neha Kakkar gives major fashion goals; have look at pop icon's wardrobe