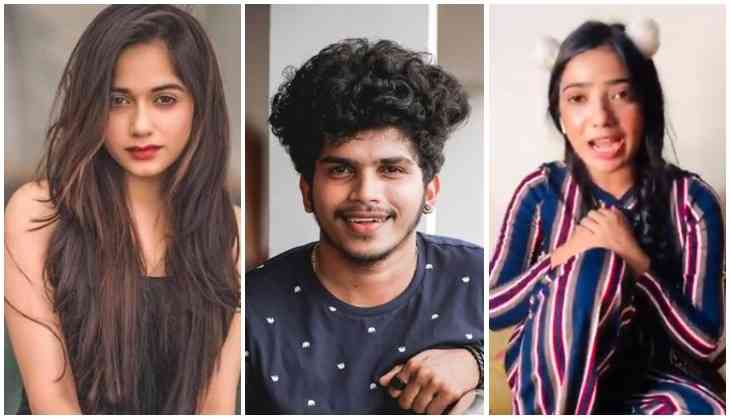 TikTok stars Jannat Zubair, Muskan Sharma, Fukru laud govt's decision
The banning of Chinese apps including TikTok is creating a huge buzz in India. Apart from common people, many celebs have lauded the government of India for taking such a major step. Well, not just celebs, even some TikTok stars have come out and lauded welcomed the decision.
TV actress and Tiktok star Jannat Zubair Rahmani is among few who took to her Instagram story and posted an image wherein we can see the list of apps banned by govt.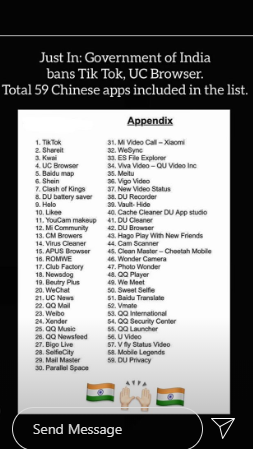 Following her, another star Muskan Sharma also welcomed the decision and in a video message, she said, "I stand by my country and the way that China is attacking India is simply not done especially when the Indian market is flooded with Chinese apps and products. A handful of people boycotting Chinese goods was effective at some point and now that the government has put the ban, the effect will show on a higher level. Whatever China has done to India, they have to pay for this. We are all very happy with this decision."
Also Read: Tik Tok star Nagma Mirajkar lashes out at haters for bullying her over Chinese app ban
Also, Bigg Boss Malayalam fame and TikTok sensation Krishnajeev aka Fukru who rose to the fame from this Chinese app also supported the ban. As per TOI, Fukru said that TikTok was a life-changer for him however he still wholeheartedly supports the decision. He further added that he did have an emotional connection with the platform however now he just looks upon it as just another app.
Also Read: India bans Chinese apps: Netizens target TikTok users with hilarious memes, jokes; #RIPTikTok trends on Twitter
He concluded his statement by saying, "It was a platform for many people to showcase their talent and shot to fame. This isn't an end for creativity, new apps would come and we will be entertained by it."
Well, it's true, many of the TikTok users rose to the fame from this app and now have few projects in their hand. Well, few among them have also entered the Bollywood though through supporting roles but with their skills, they might shot to the fame in the entertainment industry too.
Also Read: India Bans Tik Tok: Malaika Arora, Nia Sharma, Kushal Tandon, other celebs laud govt's decision