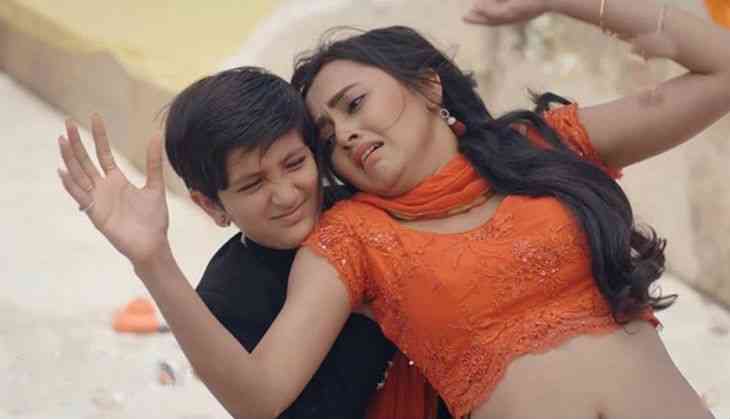 After facing huge backlash because of its story line, Sony's TV show Pehredaar Piya Ki has finally gone off air, said reports.
The show had been the centre of attraction ever since its promos were aired on the channel. The show received negative reaction as it featured a 9-year-old kid who got married to an 18-year-old girl. A lot many people argued that the show indirectly is promoting child marriage and it was indecent to show a kid in a married relationship.
The leading lady lady of the show Tejaswi Prakash Wayangankar has, however, defended the show.
According to media reports, the channel has pulled the plug of the controversial show as directed by the BCCC (Broadcasting Content Complaints Council). It is being told that the episode that went on-air on Friday last week was its last episode. Notably, no episode was telecast on 28 August.
Earlier, the cast and the show members had been preparing to take a time leap in the show but it seems that nothing could save the show.
"It was really a shocking news for the makers and channel when BCCC sent a notice saying that the show will have to end. They had no option but to follow the orders of the ministry," The Indian Express quoted a source as saying.
The show was jolted by a major setback earlier when a petition, demanding a ban on the show, was filed.
The petition said, "Pehredar piya ki. A 10-year-old impressionable little kid("piyaa") caressing and stalking a lady who's more than double his age and filling sindoor in her "maang" is being telecasted at prime time 8:30pm on Sony. (Family time) It is to be devoured by the entire Nation. Imagine the kind of influence it will steadily and perpetually infuse in the viewers mindset. We want a ban on the serial. We do not want our kids to be influenced by such TV serials. Join us in signing the petition to ban this serial (sic)."
Defending the show, the makers had claimed in past that they were not trying to show a love angle between a young girl and an underage boy.