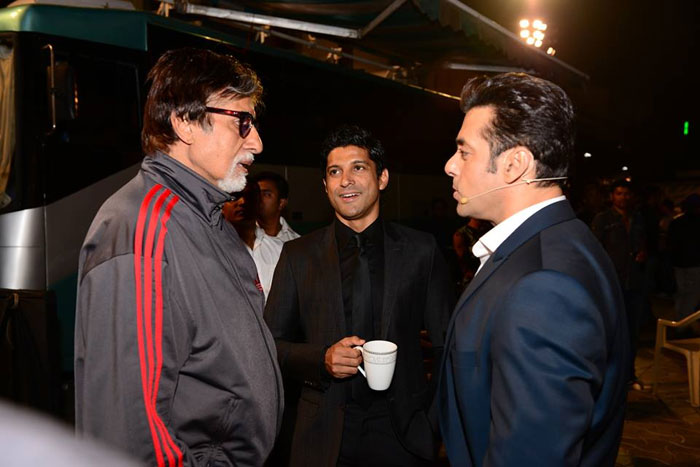 Bigg Boss Nau Double Trouble has proved to be a bankable marketing platform for promoting Bollywood films. And for films that enjoy release dates during the 90 days of the reality TV show, take advantage of the show's wide reach by appearing on the show and interacting with contestants.
Like every weekend on Bigg Boss, Salman Khan will receive a few special celebrity guests on Weekend Ka Vaar. If you thought Salman Khan's heavily-promoted interaction with Shah Rukh Khan couldn't be topped, then think again.
Also Read: Bigg Boss Nau Double Trouble: Nora Fatehi, Rishabh Sinha spar in the biggest argument of the season
This Weekend Ka Vaar, megastar Amitabh Bachchan is set to join Salman Khan on the Bigg Boss stage to promote his film, Wazir.
When Suyyash Rai was eliminated last week, he told Salman Khan after exiting the house that he was the best host the show could have. Salman then asked Suyyash if he was a better host than Amitabh Bachchan.
Also Read: Suyyash Rai had some nasty things to say about Mandana Karimi, Rishabh Sinha after being evicted
He then announced that the veteran actor would be a part of the show this week. It is likely that Bachchan will be joined by his Wazir co-stars Farhan Akhtar and Aditi Rao Hyadri.
The film is set to release on 8 January.