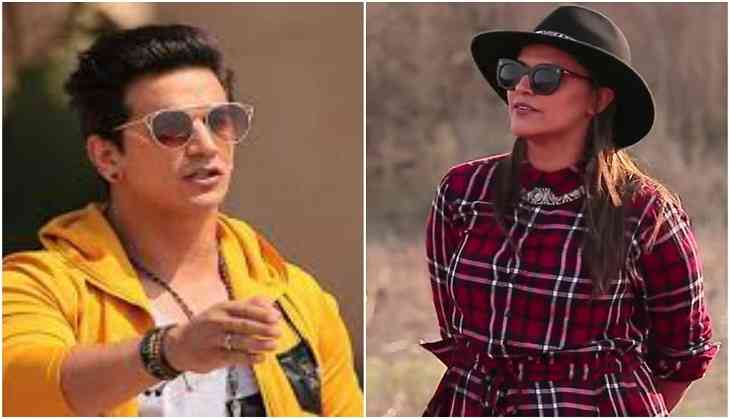 Roadies Real Heroes happens to be the seventeenth edition of the popular MTV show. There have been several fights in the show that have created controversies in the show be it between contestants or through the gang-leaders Neha Dhupia, Prince Narula, Raftaar, Sandeep Singh, Nikhil Chinapa and even ringmaster Ranvijay Singha. The posse pioneers Neha and Prince went into loggerheads recently in the scripted TV drama popular amongst the youth. With Neha calling Prince 'stupid' in the ongoing series, we got reminded that it isn't the first time when the two have bolted horns. Previous too we witnessed tention between the two in a number of ocassions.
Here's a short take at the two group pioneers' most outstanding adversary minutes. Check them out:
ALSO READ: Neha Kakkar fans support her post her break up with Himansh Kohli says, 'Har Kohli Virat nahi hota'
1. Fight over Tarun and Tara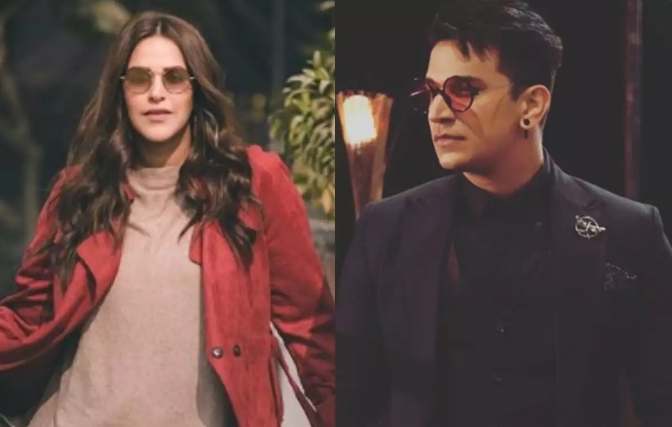 Prince and Neha
Neha Dhupia, who has twice become the gang-leader winner, demonstrated her engaging side by playing a masterstroke in the most recent season when she played a masterstroke and removed two Roadies, who vigorously wanted to be in Prince's posse. While she picked one contender for her group, she put another in Sandeep's group. Neha had the ability to pick and Prince was left as a minor observer.
2. When Neha said that she has been the winner of two seasons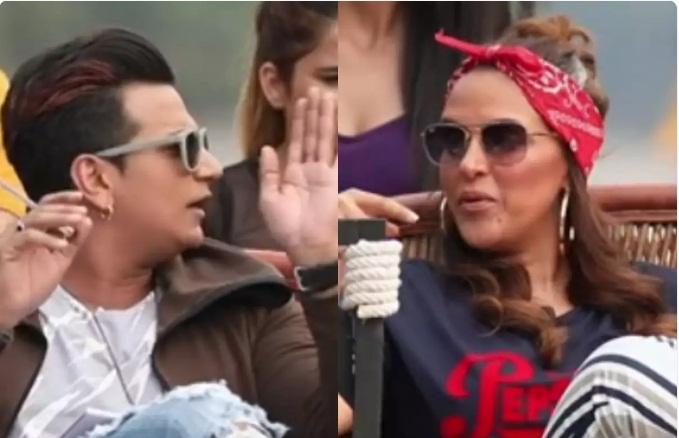 Prince and Neha
When Prince and Nikhil blamed Neha for grabbing their top picks, she had simply one answer, "I have won tasks to earn the power and I have won two seasons." Rannvijay can't help but agree to the fact and really ventured up to close down Nikhil and Prince's mouth by saying, "Neha is right. You lost your favourite contestants because Neha won tasks."
ALSO READ: What Shrenu Parikh said after being compared to Jennifer Winget aka Maya from Beyhadh is surprising!
3. When Neha felt Prince backstabbed her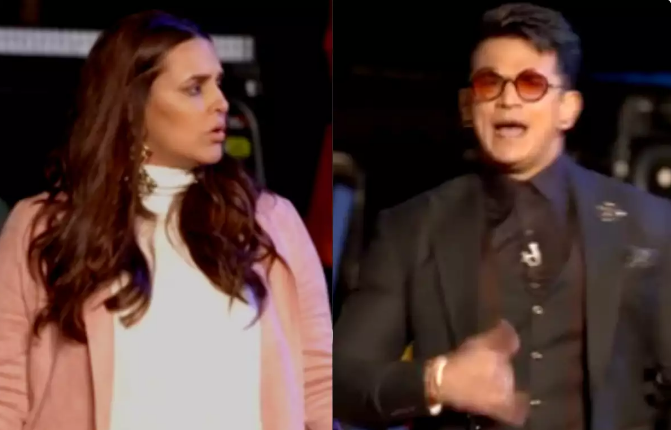 Prince and Neha
In past season of Roadies Rising, Prince and another gangleader Gurmeet joined hands and vanquished Neha in a task where the actress was left exceptionally disillusioned with Prince and thought he double-crossed her. While she valued his strategy, Prince remarked, "Neha sab ka dil khush kar rahi hai, aap apne group ko sambhalo" (Neha is attempting to cajole, however watch out for your group. This chafed Neha and she stated, "Tu toh Roadies jeet chuka hai, Splitsvilla jeet chuka hai, Bigg Boss jeet chuka hai… strategy achha hai." (You have won Splitsvilla, Roadies, Bigg Boss… you are very much aware all things considered.)
4. When Prince taunted Neha and said that people have at least seen his work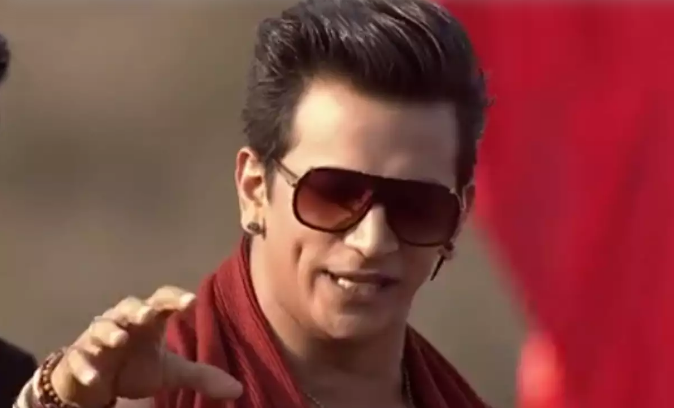 Prince
Prince just said the unfathomable thing in the similar season amid an task and took a correspond at Neha's career and said, "People have at least seen my work." Neha went red in angry and stated, "I think I can maintain my respect by not indulging in any conversation. You can't talk about anybody like that."
5. Neha did not return the favour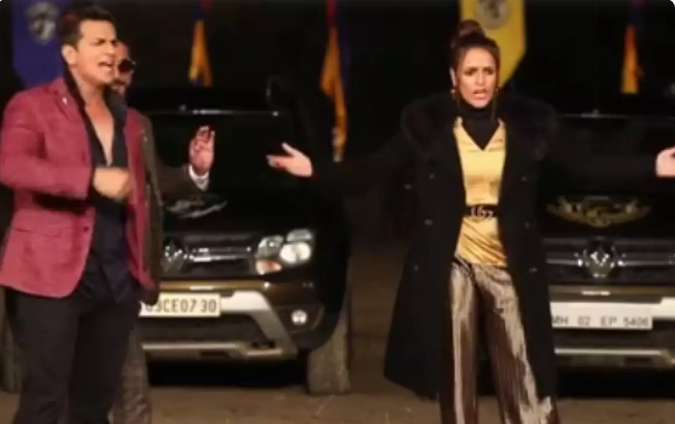 Prince and Neha
In Roadies Xtreme, Prince had helped group Neha amid a task and asked her return the favour by not casting a vote out of one of his pack individuals. While Neha reveals to her gang about the same, her pack did not agreed to do as such. At the vote out session, Prince shouted at Neha for not making things clear to her individuals.
6. When Neha shouted at Prince and said 'enough of your favours'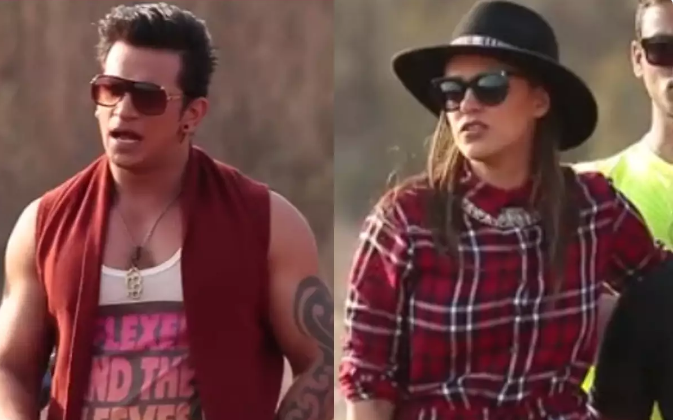 Prince and Neha
Prince and Neha's fight took the wrong course and turned terrible amid a vote out session in Roadies Xtreme. This time Neha and Raftaar were on one side while Prince and Nikhil were a collusion. Group members completely turned tables by conflicting with their very own gang leaders which made Neha and Raftaar angry and when Neha saw Prince around she said, "I have become a gang leader because of you, I have won immunity because of you. I am here because of you. Enough of your favours Prince."
ALSO READ: What happened after a Splitsvilla contestant asked Naagin 3 actress Krishna Mukherjee to kiss him during BCL will shock you!
For more scoops like these, stay tuned to us!