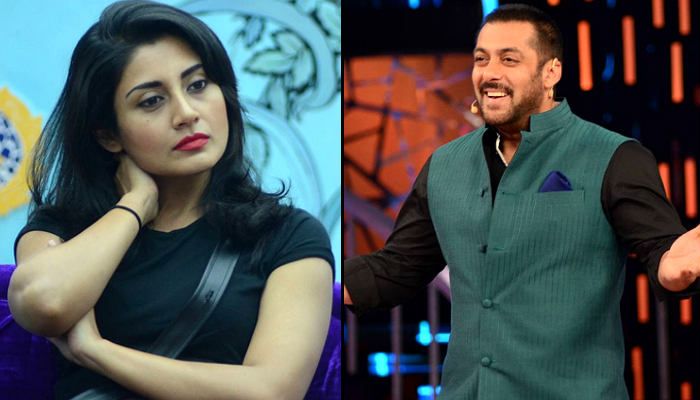 Rimi Sen has been finally evicted from Bigg Boss Nau Double Trouble. This week's nomination list included the names of Mandana Karimi, Rochelle Rao, Rimi Sen, Rishabh Sinha and Digangana Suryavanshi.
In yet another twist in the show, the makers decided to hold the eviction on Monday. That means you'll get to see Bigg Boss Nau host Salman Khan in tonight's episode as well.
While expectations were high over Digangana's elimination this week, it seems that Rimi's game-plan has backfired on her.
Also read: Bigg Boss Nau: Rimi Sen's sexist comment could really land her in trouble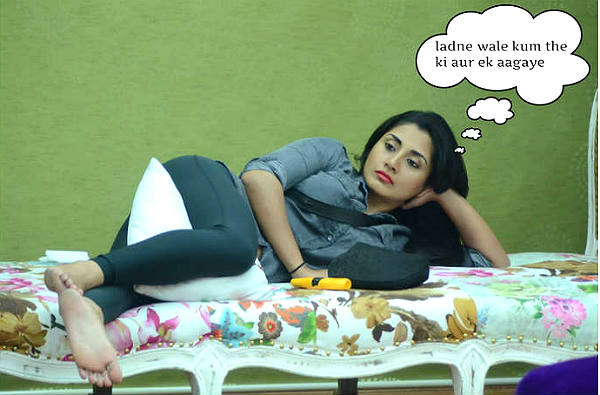 From the beginning of the season, Ms Sen has been consistently refusing to participate in the tasks assigned by Bigg Boss. The actress was barely visible on the show. In fact, the only thing she was seen doing throughout the season was discussing with her fellow contestants about how she did not want to play.
Salman Khan also told the actress that she should pull her socks up to entertain her fans. However, all of that seems to have gone in vain.
Also read: No one comes in between when Salman Khan and SRK are on same stage, says Varun Dhawan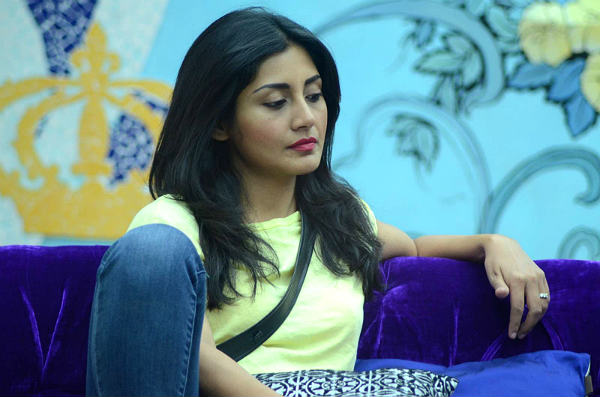 But was Rimi Sen playing a game all along? On Sunday, Salman Khan opened the door of the house and told the contestants that they could leave the house if they wanted. While everybody expected Rimi to grab the chance and leave, she refused to do it - claiming she wants to stay in the house and increase her bank balance.
According to many reports, the actress was promised a fee of Rs 2 crore for her stay in the house -much higher than the winning amount this season. Now that Rimi is out on the basis of audiences' voting, she is entitled to the money.
If this was your plan all along then well played, Rimi!
Also read: Bigg Boss 9: Why wild card entry Priya Malik is wilder than you imagined
Now that Rimi will finally be seen bidding adieu to the show, do you think it is the right time for the contestants to rethink their strategies?
Also read: Bigg Boss 9: The show is going to change the fortune of Keith Sequeria and how