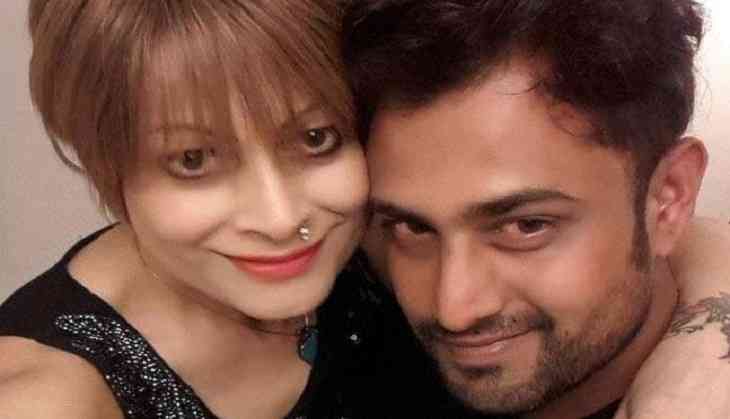 Do you remeber Bobby Darling aka Pakhi Sharma, was born as Pankaj Sharma and rose to fame through popular reality show Bigg Boss 1 where she opened up about herself to the public. The celebrity has filed for divorce in Mumbai from husband Ramneek Sharma on grounds of domestic violence. What her husband had said in return will definitely shock you to the core.
Bobby underwent a sex-change surgery in the year 2015 during the time she was dating Ramneek and after two years of courtship, they both decided to get married in Gayatri temple in the MP Nagar area of the city. Now she has moved to a family court in Bandra and want the end of her marriage along with alimony amount of Rs 2 crore and also the cancellation of a gift of a flat Oshiwara which was made in the year 2016.
ALSO READ: Neha Kakkar reveals the name of the person who is responsible for her fame and you'll be shocked to know who she is!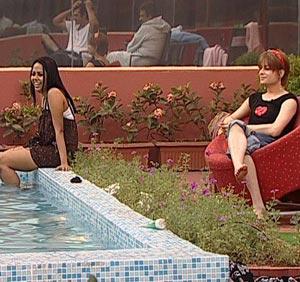 Bobby Darling in Bigg Boss 1
Bobby, earlier in the year 2017 said that her husband used to demand dowry and also beat her up. She said, "Ramneek would beat me up after getting drunk and accuse me of having extramarital affairs with every second man. He also usurped my property and money. He made me give him co-ownership of my flat in Mumbai, and did the same when we bought our penthouse in Bhopal. He also bought a SUV using my money immediately after the marriage."
Further she said, "Now, I am left with nothing. He had paid the building's security guards to keep an eye on me, and they would inform him of all my moves. He kept a tab on who I spoke with and where I went. Tired of the constant bickering, I suggested that we get divorced with mutual consent, but on the condition that I would get my property and the car back. However, he didn't agree to it. He would, in fact, beat me to because will in his name. I want my property back so that I can sell it off and move back to Mumbai."
ALSO READ: Shocking! Neha Kakkar's kissing video with ex-boyfriend Himansh Kohli is going viral on social media like wildfire!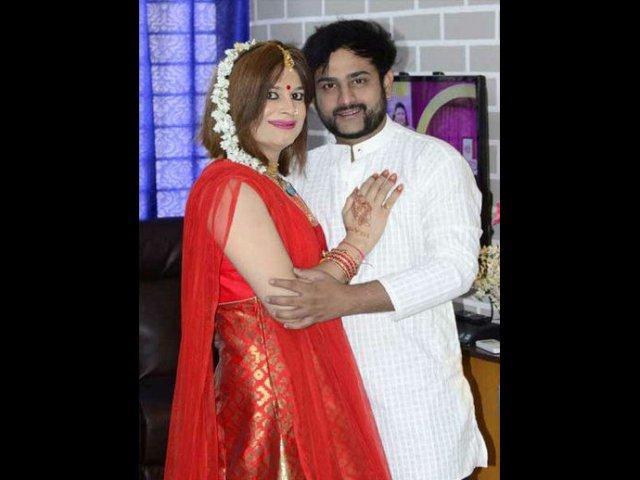 Bobby Darling with husband Ramneek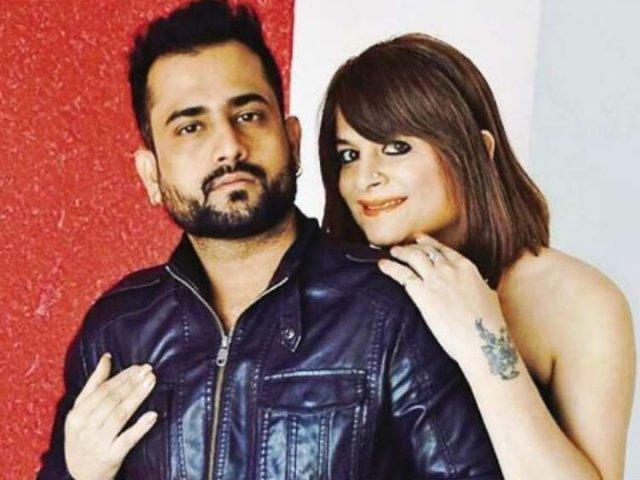 Bobby Darling with husband Ramneek
However, her husband's lawyer has asked about the validity of their marriage under the Hindu Marriage Act. Where on the other hand, the divorce petition clearly says that both of them are Hindus and the wife who was previously transgender and was called Bobby had later went on with a surgery and changed her name to Pakhi Sharma before their marriage that took place in the year 2016 in February in Bhopal.
ALSO READ: Yuvraj Singh's 'bhabhi' and Ace Of Space contestant, Akanksha Sharma opens up about her struggles post divorce and her love affair!
For more updates, stay tuned to us!