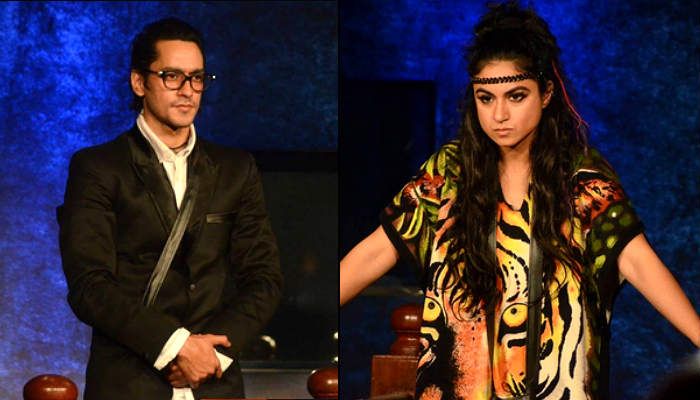 They may have had a love-hate relationship while inside the Bigg Boss house. However, now that Priya Malik is out of the house, she seems to have nothing but warmth and affection for Rishabh Sinha.
Last night's episode saw the wild card entry getting eliminated just one week before the finale. However, she wants her friend Rishabh to win the show.
The school teacher, known for being fiercely competitive, will be seen chatting with the show's host Salman Khan and the contestants through MeTV in tonight's episode.
Also read: Bigg Boss 9: 3 things Samyukta Singh has to say about Keith Sequeira-Rochelle Rao's engagement on the show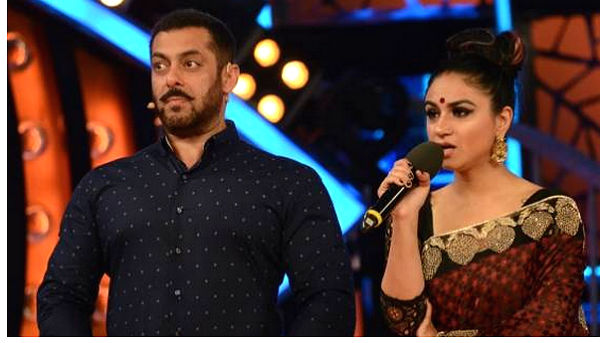 According to the latest update on the show, Priya will be seen breaking down while talking to Rishabh. She tells him that his winning the show would ease her pain of being eliminated.
Priya and Rishabh have displayed some great chemistry - and have managed to keep audiences entertained with their interaction. They could be seen fooling around one day and engaging in screaming matches the next.
Also read: Bigg Boss 9: Imam Siddique beats Rimi Sen, gets Rs 1 crore for one week's stay in the house
Imam Siddique who entered the show as a challenger for a week, complemented the two housemates and told them they had the best chemistry among all the other contestants.
Priya will have plenty to talk about in tonight's episode. And if we know Priya, she'll definitely give each of the housemates a piece of her mind.
Also read: Bigg Boss 9: No wild card entry has ever won Bigg Boss. Will Priya Malik or Rishabh Sinha be able to change that?