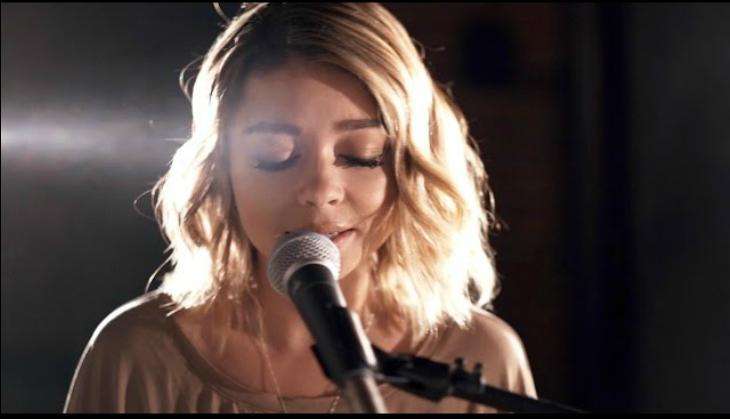 Haley Dunphy has added another fan to her already impressive list. Sarah Hyland, who plays Haley on the Emmy-winning show Modern Family, went viral a while ago after covering The Chainsmokers' Closer last week. This time however, it is her cover of Maroon 5's Don't Wanna Know that's causing jaws to drop on the floor, and stay there in awe.
She can act AND she can sing. Without auto-tune? That's mighty impressive.
Teamed up with American boy band Boyce Avenue yet again for the cover, Sarah hit it out of the park. So much so that Adam took to Facebook to laud her. A post on his official Facebook page read: "When a cover is done right."
Meanwhile, Hyland will be back with the rest of the cast of Modern Family on the small screen in India from November 27. The show will be aired on Star World and Star World HD.