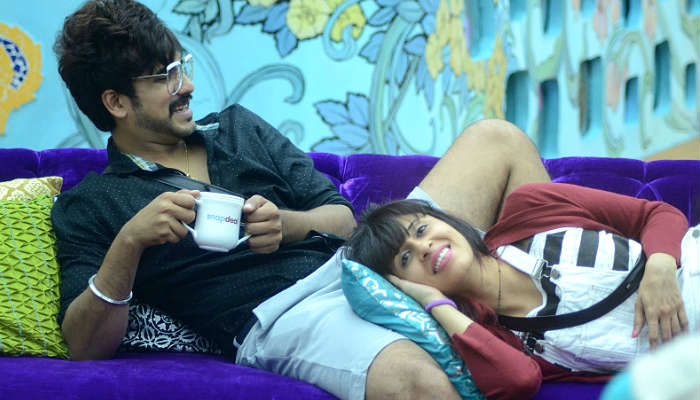 Kishwer Merchant and Suyyash Rai promised a lot of entertainment together when they entered Bigg Boss 9, a few months back. While both the stars are doing their own bit, the chemistry that the audience expected from their relationship seems to be missing.
Suyyash has unfortunately emerged out as one who can't take a stand on his own and requires Kishwer to guide him through every crisis. People from both inside and outside the house have told the couple to level up their chemistry quotient to garner more interest from the viewers.
Also read: Bigg Boss 9: It's Rochelle-Keith vs Kishwer-Suyyash, and the former seem to be winning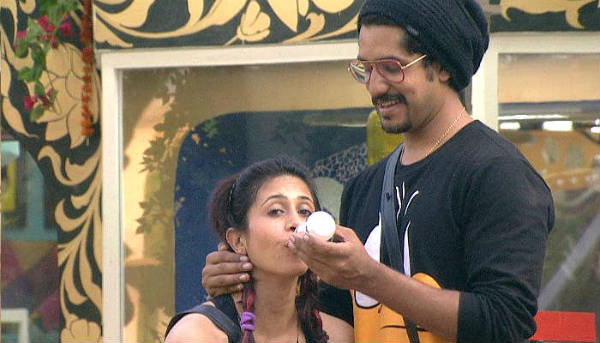 And since we are unable to see that spark between the two in the show, we have brought in an easy substitute for their fans. Here's a video featuring Suyyash-Kishwer at their romantic best. Produced by Zee Music Company, the video titled as Khushnuma is sung by Rai himself.
Also read: Video: Was Bigg Boss 9 contestant Suyyash Rai paid for sex? Does it matter?
On that note, let's just hope that this couple will give Rochelle-Keith some competition.
Also read: Bigg Boss Nau Double Trouble: Why is Suyyash Rai coming across as such an annoying contestant?