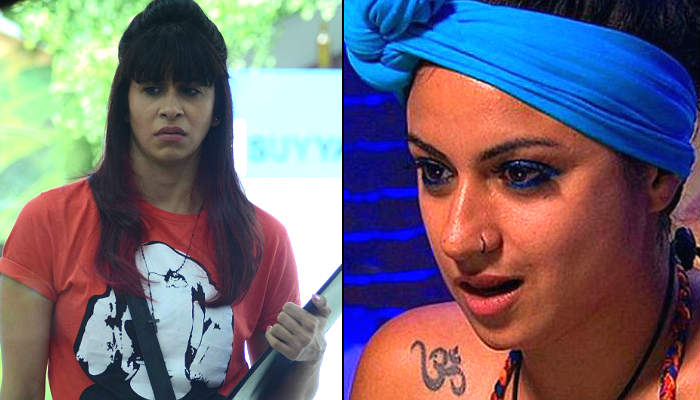 The new entrant in Bigg Boss 9 house, Priya Malik is surprisingly cunning. Minutes after she entered the colourful mansion, Priya started taking a dig at the rest of the contestants. While she took the lead for this week's nominations, she was also seen taunting Suyyash over the fact that he listens to his girlfriend more than he listens to himself in the show.
After the entire nomination process, Priya sat with a few housemates and chatted with them. She told them about how Kishwer, Suyyash and Prince are bullying others and nobody is taking an initiative to give it back to them. This, in turn, is making them look like cowards in front of the audience.
Also read: Bigg Boss 9: Why wild card entry Priya Malik is wilder than you imagined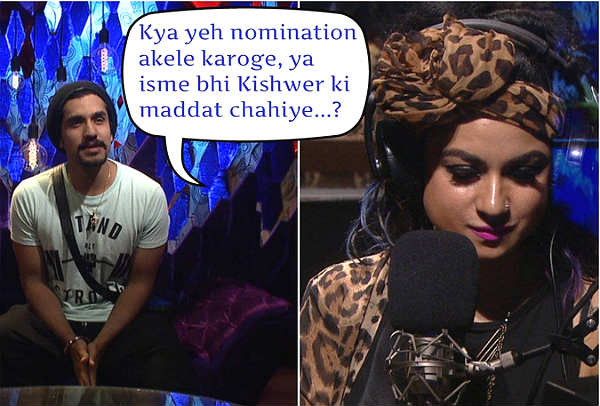 While we all know how 'prepared' Priya is, it seems her first target in the house is Kishwer herself. In fact, while talking about her strategies with the show's host Salman Khan, the very first person Ms Malik mentioned was Kishwer. She said that she definitely doesn't think like Kishwer and that she will never support 'spitting in someone's food or water.'
Also read: Bigg Boss Nau Double Trouble: Why is Suyyash Rai coming across as such an annoying contestant?
The others who may be feeling a bit threatened by Priya's entry are Mandana Karimi, Rochelle Rao, Prince Narula and Rimi Sen. However, make sure you catch the soon-to-be-shown argument between Kishwer and Priya!
Also read: Bigg Boss Double Trouble: Who is Kawaljit Singh, the third wild card entry in the show?