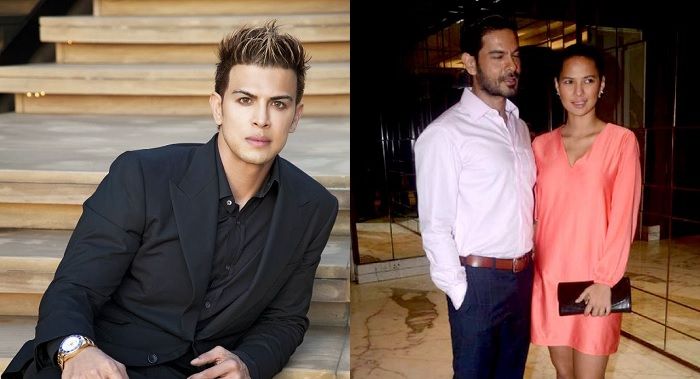 Amid the regular tasks, feuds, and of course the hidden Double Trouble room in Bigg Boss Nau, two new wild card entries are likely to enter the house soon.
While one is Bollywood actor Sahil Khan; reports have surfaced that the other wild card entry may just be Samyukta Singh.
Know more about these potential wild card entries here:
Sahil Khan
The actor is best known for his 2001 rom-com Style. The film also starred Sharman Joshi, Riya Sen and Shilpi Mudgal. Khan also went on to star in the 2003 sequel Xcuse Me.
The actor is quite popular in the social circuit because of his chiselled body.
Khan was caught in a controversy involving actor Jackie Shroff's wife Ayesha Shroff. Following rumours of an affair, Shroff alleged that Khan had failed to return some money he borrowed from her. Khan on the other hand, presented a few provocative pictures of the lady in court. However, the issue was later sorted out amicably.
Samyukta Singh
Singh is the ex-wife of Bigg Boss Nau contestant Keith Sequeira. The two separated in 2006 after a seven-year-long marriage.
Singh is the sister of Natasha Singh, of the Dekh Bhai Dekh fame. She has also acted in Salaami (1994) which is best remembered for its hit song Chehre Kya Dekhte Ho. Watch the video here:
The actress is also a strong supporter of animal rights. Earlier this year, she had made the news for protesting against stray dog killings in Kerala
While Sahil Khan's presence in the house had been predicted even before the show aired, Samyukta Singh's participation may spice up the drama that the Bigg Boss house is popular for.
With Keith Sequeira and his partner Rochelle Rao turning out to be the most liked contestants of the season, it would be interesting to see how Samyukta's presence in the house will affect their performance.