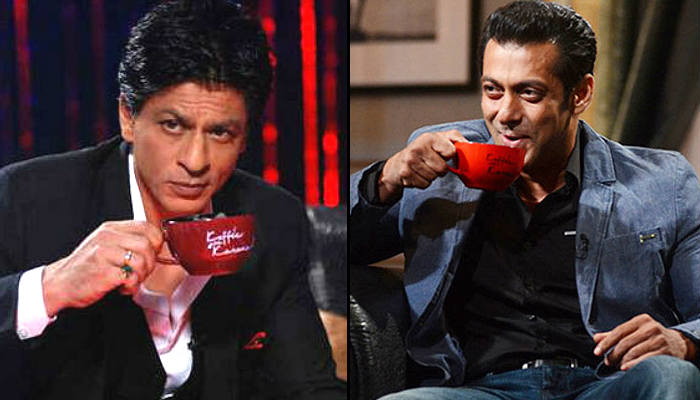 It is one of the most-anticipated talk shows in India and everybody has his/ her own reasons to watch filmmaker Karan Johar's popular show Koffee With Karan.
Recently, Karan interacted with his fans on Twitter and had an interesting chat about the show. While discussing the show with fans, he gave away one tantalising detail.
While answering a question on Koffee With Karan, the host mentioned the name of the first guest to appear in the new season. And guess what, it's Shah Rukh Khan. Here's the conversation:
"@fanraees: @karanjohar Kya aap shahrukh sir ko #koffeewithkaran mein bulayenge"yes!!! Opening episode has to be him and no one else

- Karan Johar (@karanjohar) March 12, 2016
King Khan has appeared in all the seasons of the show, except the last one, where Karan invited Salman Khan to be the first guest on the couch. However, don't you think watching Salman and SRK being grilled together on the couch would make for a better viewing?
Karan had earlier mentioned that even though he hasn't started planning the new season of KWK, he is keen to take it up after the release of his upcoming, Ae Dil Hai Mushkil. The film features Ranbir Kapoor, Aishwarya Rai Bachchan, and Anushka Sharam in lead roles.