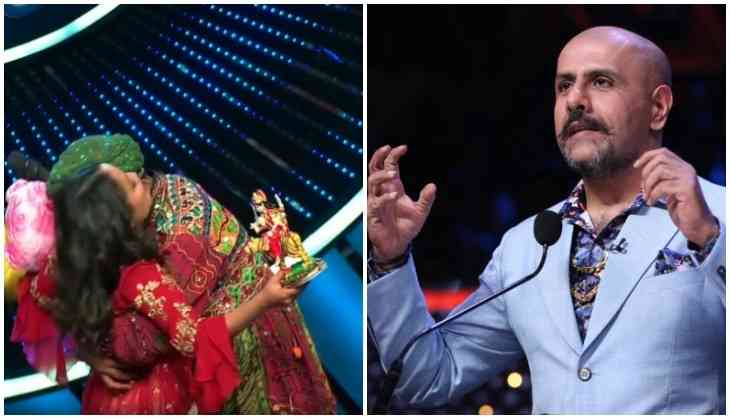 Sony's singing reality show Indian Idol 11 is grabbing everyone's attention with as talented singers have made their way to the auditions and judges are not able to say 'no' to them. However, recently the show hit the headlines for other reason. Judge Neha Kakkar who can be seen sharing the duty with her co-judges Anu Malik and Vishal Dadlani was left shocked and embarrassed after a contestant forcibly kissed her.
As soon as Sony released the video on their Instagram handle fans started posting hate comments against the contestant and wanted a strict action was taken against him, however, no action was taken and this left the fans into shock. One of the fans among them questioned judge Vishal Dadlani and tweeted "@VishalDadlani sir uss launde ko chamet maarni chahiye thi. How dare he do such a thing. I hope he was not let off easily."
So to clear all the confusion that was erupting in the minds of viewers, co-judge Vishal took to his Twitter handle and said that he wanted to call the police but Neha intervened and said that he needs the help of psychiatric and for this they should help him get that.
I suggested that the Police be called, but Neha decided to let the guy off the hook. He definitely needs psychiatric help, and we will try to help him get that, if we can. #IndianIdol11 https://t.co/CiCLy7u787

— VISHAL DADLANI (@VishalDadlani) October 20, 2019
The incident took place when Neha went on to accept the gift brought by the contestant and to say thank you she hugged the guy, however, he crossed all the limits and in the wage of hug he planted a kiss on her cheek without her permission. Kakkar immediately moved back and was left red-faced after the incident.
Also Read: Bigg Boss 13 Spoiler Alert: Abu Malik to get evicted from Salman Khan's show