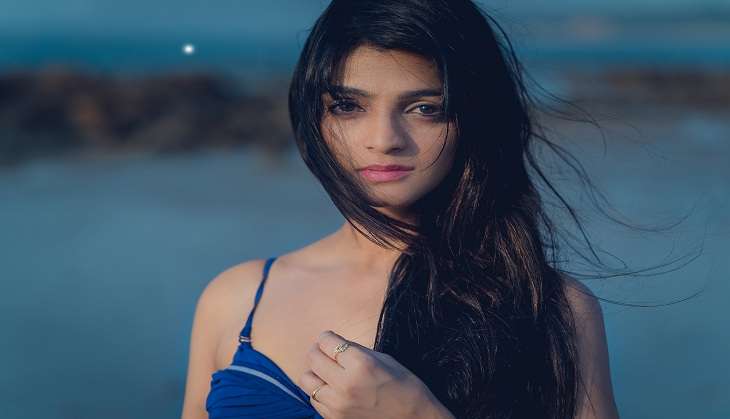 Television actress Jyotsna Chandola is known for her negative character Khushi in one of the longest running shows, Sasural Simar Ka. The actress has been working in shows for more than half a decade and was part of Santoshi Maa recently. She speaks about what kind of challenges female actors face in the industry.
According to you what is the place of a woman in the industry now?
Nowadays there are many female oriented movies which are good, but a male actor in movies is much bigger than a woman. We have seen many actresses who once played heroine, now playing mother's role but their contemporary male actors continue playing heroes.
Which role was a turning point in your career?.
I'm still waiting for that great turning point kind of character but I can say people know me as Khushi today so Sasural Simar Ka is a big thing for me. Whatever I'm today is because Sasural Simar Ka happened to me, so Sasural Simar Ka Khushi is a turning point for me.
You have portrayed different kind of roles, which role is closer to you or which you could relate personally to?
I have been playing the vamp Khushi In Sasural Simar Ka and I must say in this show I'm the one who actually got the opportunity to play different shades. When I entered the show I was portraying a good innocent girl then I turned negative. Then I turned into this super negative character, Billo Rani. I left the show after that but I got the opportunity to come back with a different character and a different name, Rani. And then again I went back to being Khushi. This is role is close to me because people know me as Khushi but yes I don't relate to any of my characters. Personally I am a bubbly, mischievous kind of character.
How do you balance work with your personal life?
It becomes easy to balance work and personal life when you have a wonderful partner who is more a friend with you so I can say it's all because of Nits (Nitesh Singh, her husband) that I am able to manage everything.
When you look back, how has the position of women changed over the last few years?
Now girls are more aware of things and they know what they want and are mature enough to take and handle the decisions. Television industry makes female oriented shows so this is the best thing happening for women. Competition is more because everyone wants to be an actor, but we do have more opportunities because the number of channels have also increased.
When you were rising through the professional ranks, did you find that
your experiences were different because you were a woman and not a
man?
I must say yes people do try to take advantage, but one needs to know how to handle them. When you have family support, you are more sorted. My mom used to come along with me in the initial days. My dad would pick me up from the sets if I got late. My dad used to also travel with me if there were outdoor shoots. So I am lucky that way.
Have you ever faced any obstacles on gender?
No I'm proud to be a girl. I believe it doesn't matter you are a girl or a boy even boys are not safe.
Which man has been a strong male influence in your life if any?
My partner Nits. I can't express what he means for me because words fall short. My co-actors have told me they have seen great change in me since he's come into my life. I can say he groomed me, he taught me patience.He's made me calm and I see life as beautiful with him. He inspires me so much. I think my life would be really different and sad if he was not around. He is my superhero.
Do you think a woman needs a man to complete her?
Yes. Also it is vice versa.
What is your biggest advantage over men if any?
Everyone is nicer and polite and always have that soft corner for females, which is a positive and added advantage.
As a working woman, do you have to experience pangs of guilt that you
may be neglecting your home?
No. It is not only a woman's responsibility to take care of the house. It has to be a joint responsibility between the man and the woman.
What women related issue need to be addressed immediately?
Domestic violence. I have heard one out of four women in this country face domestic violence over their lifetime, Also, Stalking and sexual harassment.