Ami Sheth
| Updated on: 22 February 2017, 14:55 IST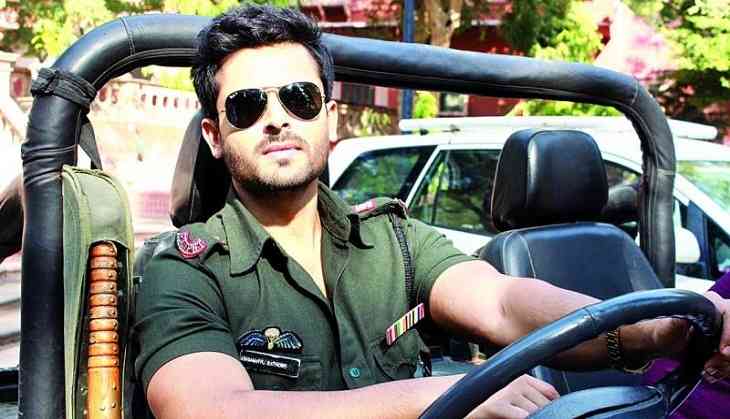 Shoaib Ibrahim (still from Koi Laut Ke Aya Hai)
Tv actor Shoaib Ibrahim of 'Sasural Simar Ka' fame talks about his upcoming show 'Koi Laut Ke Aya Hai', his come back to the TV industry, long time girlfriend Dipika Kakkar and more.
You are playing an army officer's role in your upcoming show 'Koi Laut Ke Aya Hai', what kind of homework did you do to prepare for the role?
It's a different character that I have not attempted till now. Initially it was difficult for me to grasp this character as he is very open and a passionate lover. In real life I am bit shy with these things. But my director Santram (Verma) sir helped me with the graph of the character. As an actor I didn't have to prepare that much as I had left everything on my director. I just go with the imagination of the director. I just had to physically train myself to look fit. I had to lose 18-20 kgs for this role and have been on a strict diet and intense workout.

What bond do you share with your co-star Surbhi Jyoti?
She is a fun loving girl and very active. It's very important to have a co-actor who is supportive; if that's not happening, then it is very difficult for us to shoot together. She is very co-operative. Apart from that, we enjoy listening to 90's music and having tea together. From the first day itself we got along with each other.

Do you think the TV audience will connect to a super-natural thriller like "Koi Laut Ke Aya Hai"?
It's not fully a super natural thriller. This show has all the elements from romance-thriller to suspense. Audience will able to see different flavours with every episode. There are many shows with the finite series, it's not like daily soaps do not work...they do and they always will. But these days' finite series also work and people are ready to accept it.

Now that your better half Dipika Kakkar has quit a 6 year long show and you will be busy with your shoot, how do you people think to spend time with each other?
I know, when she was doing the show I was free and now its vice-versa. But the best part is that, we do not have the time issue between us as we live in the same building. She lives with her family on the second floor and I stay on the first. So we manage to find time for each other.

Do you regret taking a long gap from the TV industry?
Never. I make a decision after putting much thought into it. Once I have decided something, I don't regret. I believe a lot in God and when things are meant to happen, they will, or they won't. When I left my last show I never felt the regret at that time neither I feel it now. I wasn't seen on screen for four years but I knew that what I am doing and where was my focus on.

Is there anything you learned in the four years you stayed away from TV?
I have learnt a lot about Mumbai, people and this industry. After taking a long gap from the industry, I have got lot of patience in me which wasn't there before. I started believing to be honest and focused in my work which will lead to success for sure.
Was it difficult for you to make a comeback?
When I left my previous show after that I just thought about doing good and interesting work; where I enjoy and people speak about my work. I got many offers during those four years which included daily soaps too but I wanted to stay away from daily soaps for some time. So, it wasn't difficult for me to make a comeback with this show as I think it is different and interesting.