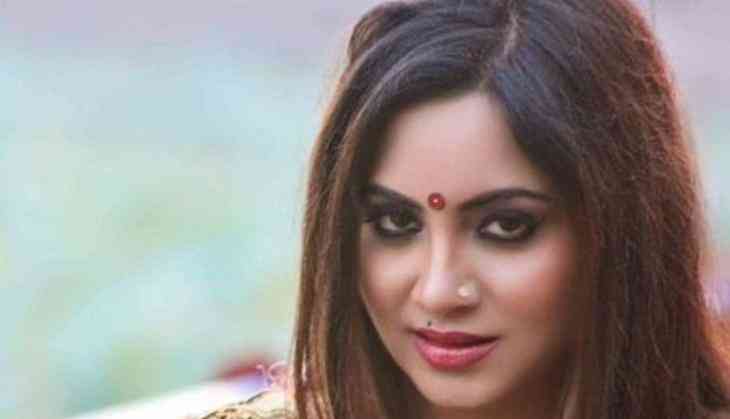 Happy Birthday Arshi Khan: 7 famous controversies of Bigg Boss 11 contestant
Bigg Boss's controversial contestant Arshi Khan is celebrating her birthday today and she is known as the queen of many controversies. The Bhopal-based model Arshi Khan made headlines when she announced that she is pregnant with Shahid Afridi's child in 2015. She claimed that she had sex with the Pakistani cricketer many times.
While this controversy got famous, this is not the only one which Arshi Khan kicked off.
Here are seven famous controversies of the BB contestant Arshi Khan:
1. Arshi Khan is famous for posting her hot pictures and videos on social media, but the model gained popularity in 2015 when she targetted Pakistani cricketer Shahid Afridi. She said that time, "Yes, I had sex with Afridi! Do I need the Indian media's permission to sleep with someone? It's my personal life. For me it was love." Later she herself denied all this and said it was a false alarm.
2. In 2016, a video of her went viral on social media, in which she was seen stripping for her alleged lover Afridi and Team India. She posted the video by captioning it, "My Topless Strip Tease Music Video BOOM BOOM for Shahid Afridi & India win Almost Nu'de".
3. In 2016, she was again in controversies when she posted a Bikini picture on social media while wearing the Hijab. Later it went viral on social media and she faced a Fatwa against her.
Also Read - Have you seen these unseen photos of Bigg Boss 11 contestant Vikas Gupta
4. She even claimed that self-proclaimed god woman Radhe Maa ran a sex racket and her business even approached her to join the racket.
5. Arshi Khan even claimed that Swami Om asked for a sexual favour from her on two occasions. She tweeted that time, "He said he will get me into @BiggBoss if I slept with him. I had laughed."
Also Read - Bigg Boss 11: Hina Khan slammed by television industry for calling Sakshi Tanwar 'Bhengi'
6. Once she posted a picture in which her nude body was painted with Pakistani flag.
7. She posted a picture and said that she had a huge fan crush on Bigg Boss host Salman Khan.