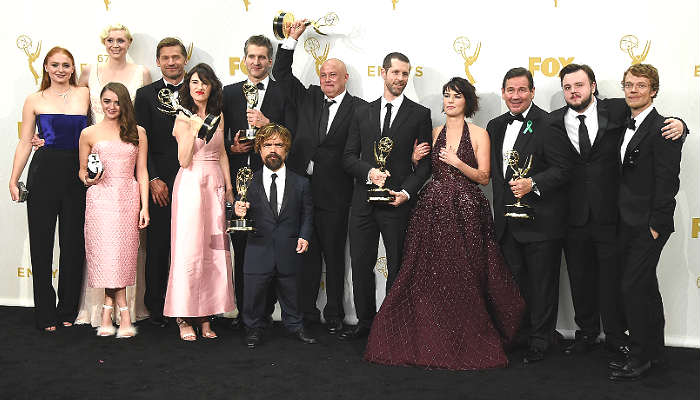 Emmy Awards 2015 was an unexpected evening in every way. While Viola Davis became the first non-white actress to win the top acting honors, Game of Thrones dominated all top drama awards. After being nominated for the last eight years in a row, Jon Ham finally won the big award for Mad Men.
The 67th Primetime Emmy Awards ceremony was held on 20 September, at the Microsoft Theater in downtown Los Angeles, California.
And here is your complete guide to Emmys' 2015.
Jon Hamm wins the Best Actor Emmy after 16 tries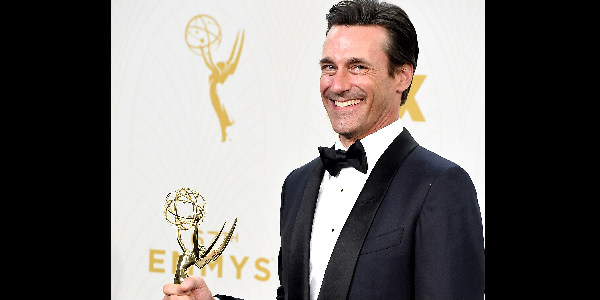 The famous phrase "try, try until you succeed" fits really well for Jon Hamm as he won the 2015 Emmy Award for the best actor in a drama series after 16 unsuccessful tries.
The American actor, who was awarded for his outstanding performance in Mad Men, was so thrilled to receive the award that he ditched the stairs and directly jumped on the stage, E! Online reported.
The 44-year-old actor looked somewhat stunned and bit relieved while accepting his first award in any acting category for the critically acclaimed AMC show, which has now signed off after completing seven seasons.
Hamm thanked his dog Cora and former girlfriend Jennifer Westfeldt during his acceptance speech.
Guess who was the coolest actress at Emmy's?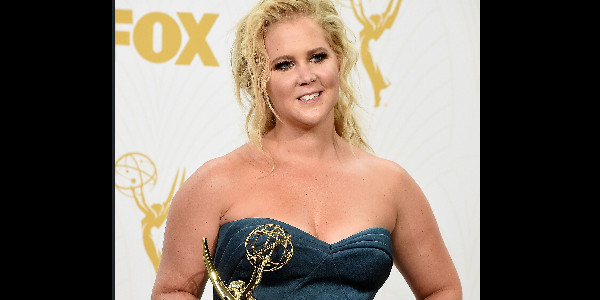 Amy Schumer turned out to be the coolest person at the 65th Emmy Awards as she won an Emmy for Best Variety Sketch Series for Inside Amy Schumer and also got to meet her ultimate girl crush.
The 34-year-old comedian did everything right and reigned over the awards like a queen. She even joked about putting out for Billy Joel and danced with Colin Hanks, E!Online reported.
The Trainwreck actress had earlier given fans a hint of her Emmy look as she posted a picture of 'Gollum' and captioned it, saying "Here I come. I love it. Thank you to my team #Emmys."
In her acceptance, she joked saying that Inside Amy Schumer got made because her friend got drunk.
Viola Davis makes history with her Outstanding Actress Emmy award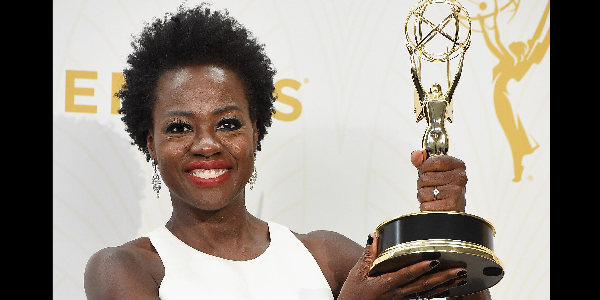 History was made yesterday as Viola Davis became the first African-American woman to win the award for Outstanding Actress in a Drama Series at the 2015 Emmy awards.
Taking up the stage after her first win, the How To Get Away With a Murder star said:
"In my mind, I see a line. And over that line, I see green fields and lovely flowers and beautiful white women with their arms stretched out to me over that line, but I can't seem to get there no how. I can't seem to get over that line. That was Harriet Tubman in the 1800s," reports E! Online.
The 50-year-old actress further thanked her show's creator Pete Nowalk and executive producer Shonda Rhimes by calling them the people who have redefined what it means to be beautiful, to be sexy, to be a leading woman and to be black.
Game of Thrones shatters Emmy record with 'best drama' win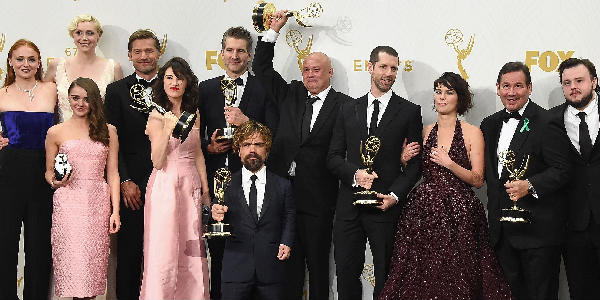 HBO's fantasy hit Game of Thrones has shattered an all-time Emmy Awards record with its 'Outstanding Drama Series' win.
The TV series now holds the record for most Emmy wins in a single year with 12 awards, including the show's wins at the Creative Arts Emmys, which were held last weekend.
Snagging the 2015 best-directing, best-writing, best-supporting-actor and best drama series Emmy Awards, the drama made Emmy history, beating out departing sentimental favorite Mad Men.
The show, which was competing against House of Cards and Orange is the New Black, AMC's Mad Men and Better Call Saul, Showtime's Homeland and PBS' Downton Abbey, for outstanding drama series title, racked up an impressive 24 nominations and gathered steam with an equally impressive eight wins at the Creative Arts Emmys last week.
Some of the categories, for which the show was nominated, were outstanding drama series, best supporting actor - Peter Dinklage, who plays Tyrion Lannister, and best supporting actress - Lena Heady, who portrays Cersei Lannister, and Emilia Clarke, who plays Daenerys Targaryen.
Four years, four Emmys: Julia Louis-Dreyfus' Veep win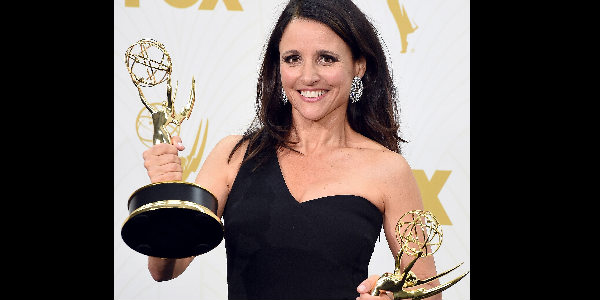 Julia Louis-Dreyfus has won her fourth Emmy in a row for Outstanding Lead Actress in a Comedy for HBO's Veep, making history.
As per Deadline.com, the win, which ties her with Candice Bergen and Mary Tyler more for most wins ever in the category, follows Veep's wins in the comedy writing category, which went to Simon Blackwell, Armando Iannucci and Tony Roche, and in the supporting actor category for Tony Hale.
The 54-year-old actress began her acceptance quoting from the show, then jokingly attributing the quote to Donald Trump, before thanking the show's creator, her co-stars, and her family.
Best Supporting Actress in Comedy win helps Allison Janney make Emmy history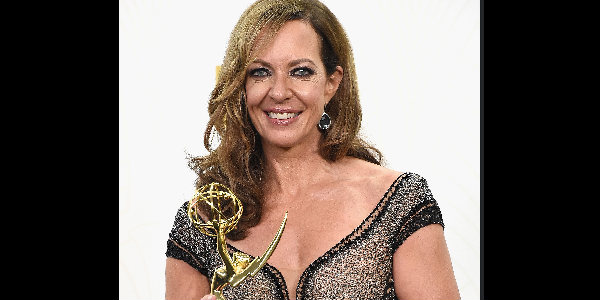 Allison Janney also made history by becoming a seven-time Primetime Emmy Award winner.
The 55-year-old actress took home the 67th Annual Primetime Emmy Awards night's first prize: Supporting Actress in a Comedy Series for Mom.
The West Wing star said that since there were eight of them in this category, she feels like she won the lottery and also gave a shout-out to the sitcom's producer Chuck Lorre for thinking of her to play the character on the hit show.
Janney was in a tight category with Getting On's Niecy Nash, Unbreakable Kimmy Schmidt star Jane Krakowski, Saturday Night Live standout Kate McKinnon, Mayim Bialik of The Big Hang Theory, Modern Family favorite Julie Bowen, Veep's Anna Chlumsky and Transparent star Gaby Hoffmann.
Janney has won previously for The West Wing and Masters of Sex.
Other nominees for the category were Edie Falco, Lisa Kudrow for The Comeback. Amy Poehler for Parks and Rec, current It Girl Amy Schumer and Lily Tomlin for the Netflix series Grace and Frankie.
GOT star Peter Dinklage bags Outstanding Supporting Actor award at 2015 Emmys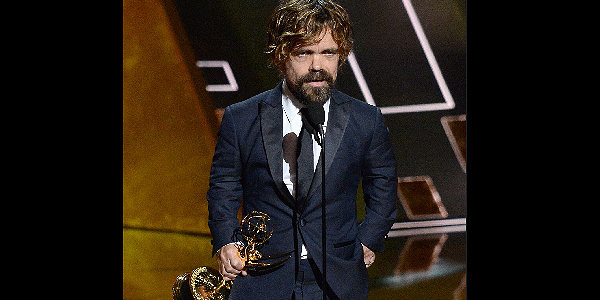 Peter Dinklage has bagged the award for Outstanding Supporting Actor in a Drama Series at the 67th Annual Emmy Awards.
Taking up the stage after his victory, the 46-year-old actor said that he was not prepared for it at all, in fact he was chewing a gum, reports E! Online.
The Game Of Thrones star, who has received the honour for the second time, further said that he was not prepared because he was awed by the performances of the actors who were nominated in his category.
Tracy Morgan makes surprise appearance at 2015 Emmys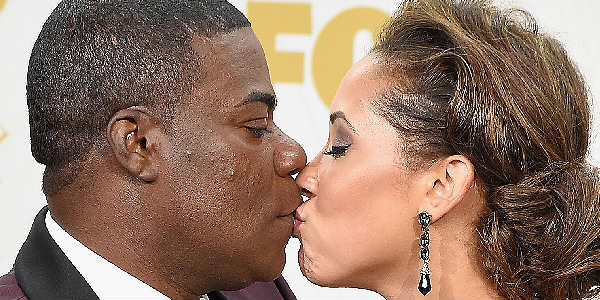 Tracy Morgan is back and he looks healthier than ever. The actor made his comeback at the 2015 Emmy Awards after surviving a deadly bus crash in 2014.
Taking up the stage, the 46-year-old actor said:
"I miss you guys so much Jimmy Kimmel said on this stage that we'll see you back here next year Tracy Morgan. Well, thanks to my amazing doctors and the support of my family and my beautiful new wife, I'm here standing on my own two feet," reports E! Online.
Morgan, who suffered a traumatic brain injury after his accident, further said that he has started to feel like him again, which means a whole lot of women are going to get pregnant at the after party.
'Selfie sticks' banned at Emmy Awards over safety concerns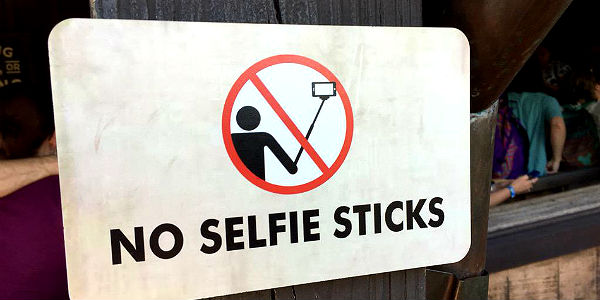 Fans will no longer get a chance to click selfies at Emmy Awards red carpet, as selfie sticks have been banned from the prestigious event.
Informing the people about the ban, American essayist Frank Rich took to his Twitter page and wrote that due to safety concerns, selfie sticks are prohibited on the Emmy's red carpet, inside the Microsoft Theatre and at the Ball, Deadline.com reports.
The Rich tweeted, "End of a very brief era. #Emmys" alongside the notice note.
Notably, the Emmy Awards seems to have joined Coachella and other music festivals and events along with Disney theme parks in banning the accessories over safety concerns.
Allison Janney smooches mystery man at 2015 Emmys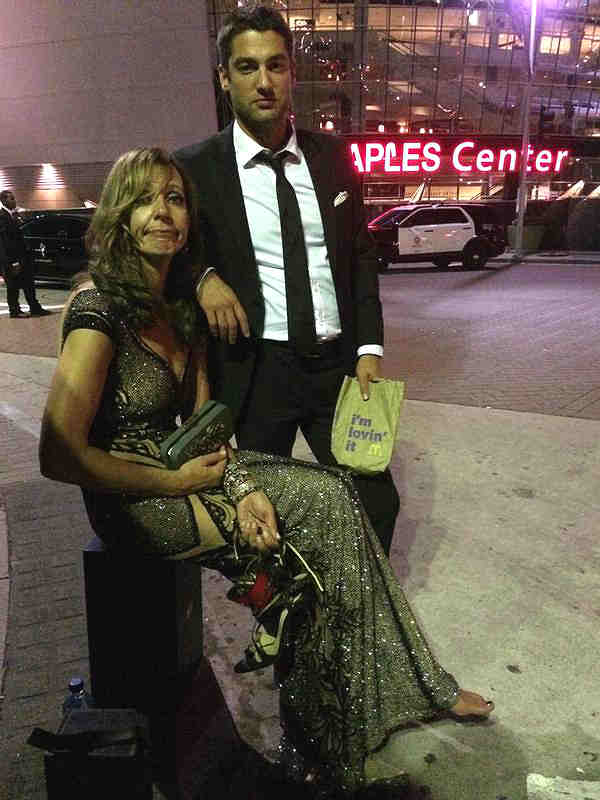 Along with a beautiful Emmy trophy, it looks like Allison Janney won something else as well -- a cozy smooch from her mystery love.
The 55-year-old actress was seen kissing her love interest at the 2015 Emmy Awards, reports People Magazine.
According to sources, the actress is dating Philip Joncas, who works in the entertainment industry and met her in 2012 while they were working on a project.
-- With inputs from ANI