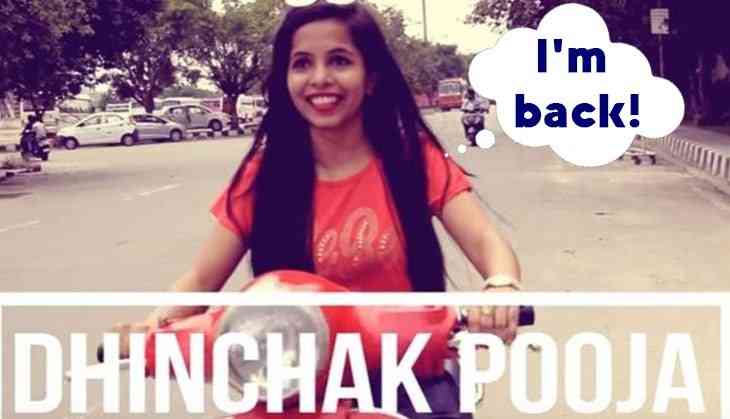 Delhi's common girl Pooja who gained popularity overnight with her unusual songs like Selfie maine leli aaj, Dilon ka shooter hai mera scooter, daddy de de thoda cash, once again back with her new song.
Yes, you read right, the Dhinchak Pooka whose different personality took the attentions of Salman Khan's superhit show Bigg Boss and gave her chance to become the contestant of the show has released the new song titled, 'Naach ke pagal'.
In Dhinchak Pooja's new song, the two background dancers can be seen while she was singing in her swag and also tried to do the worldwide famous floss step.
Interestingly, there is a cameo of a young girl who dressed in a spider mane suit and dancing with a man in a skeleton suit.
The USP of Dhinchak Pooja is not only her style but also the lyrics of her song that sought the attentions. This time too, the lyrics of the latest song has made every go crazy.
"Pagal hoke naacho, ya naach ke Pagal ho jao. Jahan bhi mille khatiya, to chadar taan ke soo jao."
To enjoy the song, we advise you not to use earphones.
See video:
Meanwhile, the video has collected over 34 lakh views and the numbers are still rising.
However, YouTube sensation's song is receiving a lot of negative reactions from the viewers, but still it is top trending song in the list.
What a go-getter she is!
Also Read: Naagin star Mouni Roy's pissed off look will make you all 'Aww so cute'; see video