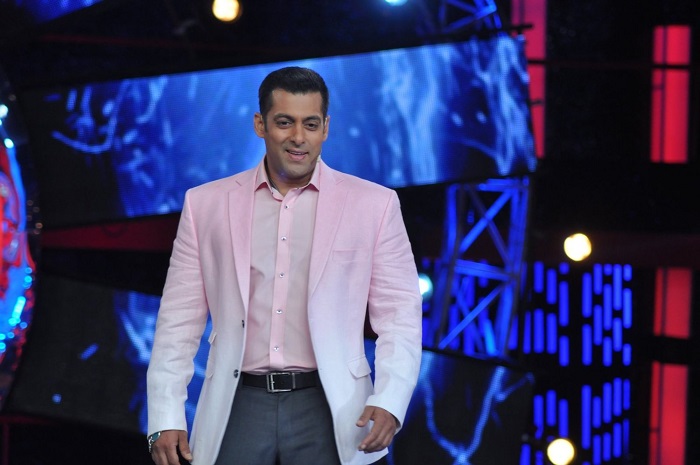 Bigg Boss is back and is Bigg Boss 9 this time.
Like always, the makers are trying to make it as controversial and entertaining as possible, to keep it on top of the TRP charts. Ample interest has already been generated with the confirmation that Salman Khan is back to host the show this season as well. With Dabangg Khan at the helm of affairs, Bigg Boss 9 is sure to be the cynosure of all eyes.
Bigg Boss 9: And the theme this year is...
According to Bollywood Life , the theme this year will be Navras , i.e. the nine colours that depict the emotions and expressions of a person . Navras is also a concept widely used in Indian classical dance forms.
The nine colours and the moods they represent are:
Green: Love, attractiveness

White: Laughter, mirth, comedy

Red: Fury

Dove: Compassion, tragedy

Blue: Disgust, aversion

Black: Horror, terror

Wheatish brown: Heroic mood

Yellow: Wonder, amazement
The contestants in the house are likely to be divided in two teams, like they were in the last season, where the two teams were ' Heaven' and 'Hell'.
The Bigg Boss 9 promo is being shot today and the first teaser is expected to be on air on 10 September.
Bigg Boss 9: Rahul Yadav seeks on-line approval
Meanwhile, it seems Rahul Yadav, former CEO of housing.com , has been offered the upcoming season of the controversial reality show.
While rumours of him being one of the contestants have been rife, Yadav thrashed all media reports and said he has no clue about the show and it has been ages since he has watched television. His Facebook post read:
"And the Big Boss talks are getting serious. WTF! Any advice?
[I really don't know what this Big Boss really is. Not watched TV from 13 yrs]"
However, he then seems to have thrown the question open to all netizens, as his Facebook post reads:
"Bigg Boss: Yes or No?
Please guide."
Let's see what his followers have to say!
No Uday Chopra and Shweta Basu Prasad
As per Bigg Boss' tradition of courting controversial figures and not-so-much-in-the-news celebrities, a lot of noise was made the contestants' list also including Shweta Basu Prasad and Uday Chopra. However, it seems neither will be seen on the reality show. Both Chopra and Prasad cleared the air on Twitter:
Just to clarify. I'm not going on big boss. It's a great show but I'm not the right person for this. Hell, no PS4, ill die!

— Uday Chopra (@udaychopra) September 3, 2015
No I am not participating in Bigg Boss, please avoid pseudo news about it. Zero verification!

— Shweta Basu Prasad (@SugarrTales) August 31, 2015
The show goes on air from October this year.