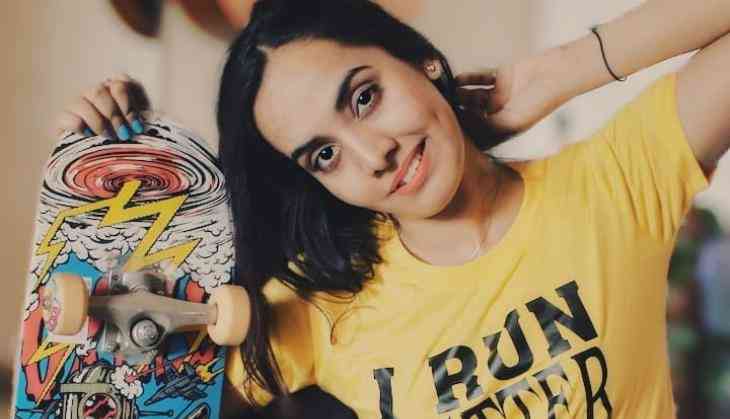 According to the media reports, Bigg Boss makers are planning to have Mrunal Jain's ex-girlfriend Varsha Bhagnani as a Wild Card contestant in the show. Now she will enter the house or not but it is clear that Bigg Boss has already stuck to get her in the house. The main reason why Varsha is being considered the most is because of her controversy with contestant Rashami Desai.
Rashami Desai is the highest paid contestant of the show and currently, she is going good in the house as well. According to a report of SpotboyE, Varsha has a serious issue with Rashami and it all because of her Rakhi brother Mrunal Jain.
SpotBoyE quoted Varsha elaborating the whole matter what made her relationship with Rashami Desai chaos. She said, "I don't mind going back on my past with Mrunal Jain which had rattled me. During my big case with him, Rashami had called up my mother."
Let us tell you that Varsha and Mrunal Thakur were in a serious and intense relationship for a year but the actor surprised her getting married to his wife Sweety. Varsha had told in the interviews back that their relationship ended when Mrunal's family forcefully married him to Sweety.
Varsha while sharing the incident that made things worst between Mrunal and her said, "He once tried to get intimate with me in the car. After that, he started ignoring me. I complained to his wife. She left him and went away. Then, he abused me. I filed a police complaint against him. By that time, I had slashed my wrists and was admitted to a hospital. In this whole mess, I lost a TV show because the producers doubted my character. I filed a case against him. His wife, who had returned then to him, again ran away for a month. Even he was absconding. He returned to me one day after I withdrew and started crying. His father raised his hand on him then. I was around there, and Mrunal suddenly pushed me hard. I went crashing on the floor. In hindsight, I think he loved me but he was not ready to admit it because of family complications."
Varsha also shared that Rashami, who is also Mrunal's Rakhi sister called her mother and defended Mrunal Jain. She also told her mother that 'Aap Ki Beti Doodh Peeti Bachchi Hai Kya?' Then Varsha took phone from her mother and replied to Rashami. Varsha said, "I gave Rashami a piece of her mind. I was not going to allow any s**t being spoken about me. I have maintained that Mrunal was at fault and I shall continue to do so."
Also Read - Bigg Boss 13 contestant Koena Mitra shares her obsessed ex-boyfriend story says, 'he locked me in bathroom'