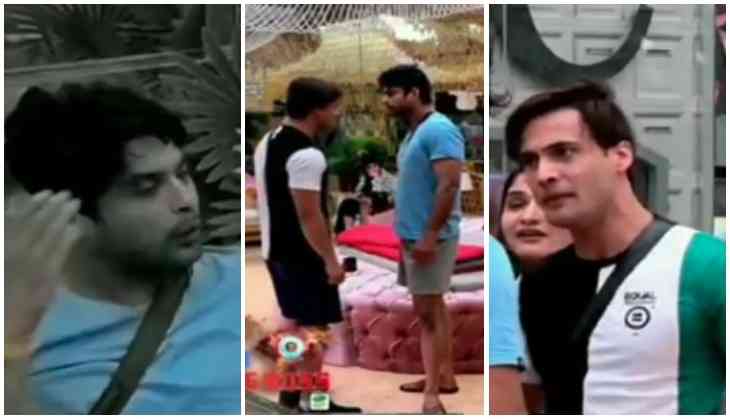 Salman Khan's show Bigg Boss 13 is hitting the headlines as tonight fans are going to witness a big battle between the two great friends Sidharth Shukla and Asim Riaz. Yes, you all read it right the two will be yelling their lungs out at each other.
Well, the story will start from Arti Singh and Vishal Aditya Singh's fake marriage. Yes, it's true today Bigg Boss house will be witnessing a wedding as everyone is busy filling Arti's ear that Vishal likes her. After the wedding we will see Asim, Sidharth, Arti and Shefali sitting in the captain's room and enjoying the conversation, however soon the whole atmosphere will change.
We will see Asim screaming at Arti for some reason and that's when Sidharth will intervene and will ask her to calm down. Asim will not listen to him and will be screaming at his top voice seeing this Sidharth will also shout at Asim to lower his volume. Soon Shefali will also try to barge in, however, Asim being Asim he will shout at her too and this will lead to a big fight between the two.
Well, the reason behind their fight is Shehnaaz Gill who has patched up with Sidharth the last night. Asim will be seen saying to Sidharth that earlier you said that she is not trustworthy and now after patch up, she has become the dearest person to him.
Their fight has left their fans confused as to whom to support as they are known as Ram-Lakhan of the Bigg Boss house. After this fight will their friendship end or will clear the miscommunication between the two. Stay tuned to know what will happen tonight in Bigg Boss and who will win the battle.
Also Read: Bigg Boss 13: Rashami Desai on Sidharth Shukla 'I wouldn't care to offer him water even if he was dying'