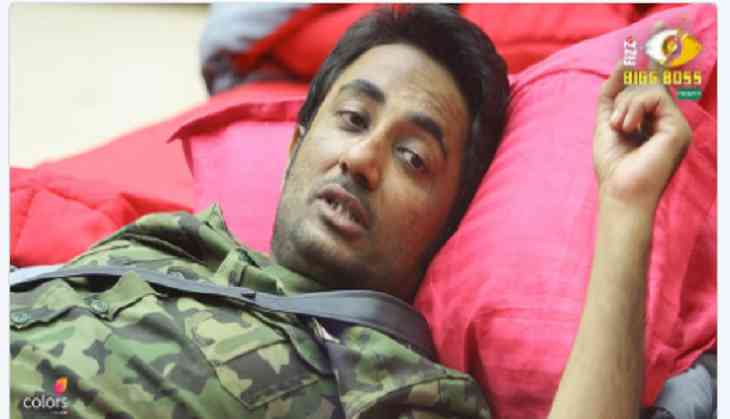 Popular reality show Bigg Boss season 11, is turning out really explosive with one or the another contestant indulging in a fight. A contestant of the show, Zubair Khan on the very first day, landed into a verbal spat with popular dancer of Haryana, Sapna Chaudhary. The show's fans got offended by the choice of his words and the way he spoke to the women in the family.
Also Read: Bigg Boss 11: This is how Vikas Gupta will take revenge from Shilpa Shinde
To remind you all, Zubair had entered the Bigg Boss house as a commoner contestant. He came into limelight when it was revealed that he was the son-in-law of Haseena Parkar. Not only this he also claimed that he was a co-producer of Shraddha Kapoor's film Haseena Parkar. Haseena Parkar is the late sister of the underworld don, Dawood Ibrahim. But in a shocking statement given by a close member of the Dawood family, it has come out the he is a fraud and does not have any relation with Dawood family.
Sameer Antulay who is a member of Dawood Ibrahim's family and who is the real co-producer of Haseena Parkar while talking to a leading daily Mid-day said, "Zubair Khan is a fraud. He has no connections with our family. He is misusing the Dawood title for publicity. We will be approaching the cops to register an FIR against him."
Also Read: Bigg Boss 11: Shilpa Shinde to call Vikas Gupta 'Bhaag DK Bose', Zubair calls Arshi 'Gareebo ki Rakhi Sawant'.
Sameer even revealed that Zubair is claiming to be married to Qudsia who is one of the two daughters of Haseena Parkar but in reality Qudsia is married to a businessman named Zaheer Shaikh. He even claimed that because of Zubair, his sister is facing a lot of problems.
A source told India.com that Zubair had been married three years back and later got separated from his wife. The source further told, "He has been going around the area of Nagpada, Mumbai declaring himself, 'Company ka damaad hoon." He is doing that in order to create a fear amongst the local peole of the area so that no one messes with him.