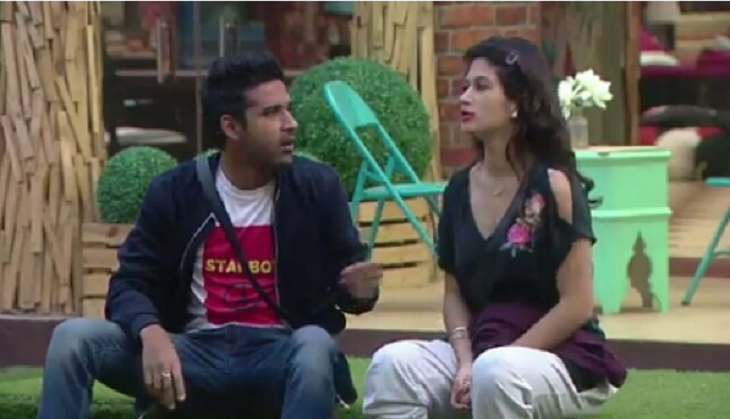 Popular reality show Bigg Boss season 11 grabbed the eyeballs of the audience because of the content in the show that was given by the couple in the house Puneesh Sharma and Bandgi Kalra. They were seen getting close in the house and that brought a lot of excitement to the audience.
The love between the couple blossomed in the house to such an extent that they even tried to make out under the blankets when the lights went out. Not only this, they even head out to the washroom to make out and were seen kissing a lot of times in the show. The host of the show, Salman Khan, also warned them to control themselves since they were on the national television.
ALSO READ: Bigg Boss 11: Bandgi Kalra's boyfriend wants to breakup with her on Television in this manner
Everyone started talking about the fact that becaue of the two the show is not a family show anymore but now it seems as if all of this is going to end soon as a new twist is going to take place in the house. The female counterpart, Bandgi, is having second thoughts about their relationship and Puneesh.
Few videos have been going viral on the internet, in which both of them are seen discussing about themselves. They are seen sitting in the garden area and Bandgi tells Puneesh that since their relationship is bothering everyone in the house, they should head out for a break-up. Puneesh, in fun mood accepts the same and said that they should go out for a split. After sharing few light moments, they call up Vikas Gupta for some more fun.
ALSO READ: Bigg Boss 11: The audition tape of Bandgi Kalra is going viral and it will leave you in shock
Check out the video clips here:
The relationship of Bandgi and Puneesh had also caused trouble outside the house as Bandagi's boyfriend Dennis Nagpal had also broken up with her. He also wishes to go inside the house to break-up with her on National Television. Talking about the show, Puneesh, Bandgi and Luv Tyagi have been nominated for this week's elimination.
ALSO READ: Bigg Boss 11: Here's the truth behind Shilpa Shinde and Vikas Gupta's marriage that is going to take place in the show
For more news related to Bigg Boss 11, stay tuned!