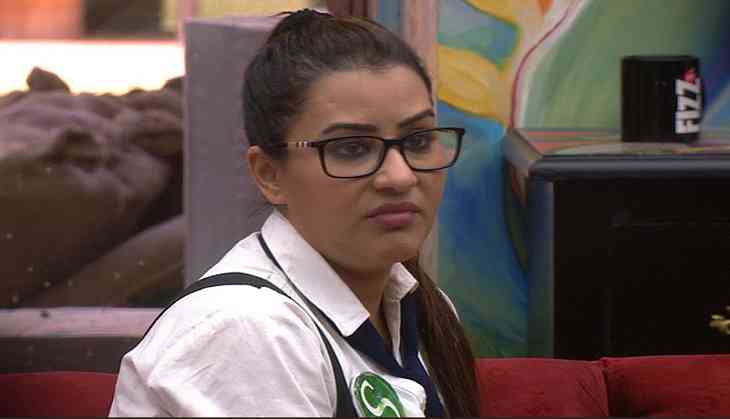 Popular reality show Bigg Boss season 11 had entered in it's fifth week and this week the house was full of drama, fights and arguments between many contestants. Few rivals remained rivals where as few friendships also turned sour. Last night's show saw a major change in the attitude of Shilpa Shinde, the one who has been intigating her rival Vikas Gupta in the show as after discussion from Bigg Boss in the confession room, she goes to Vikas and apologized to him.
For people who missed the last night's episode of the reality show, here are 5 highlights as Catch points that you can check to keep yourself updated about the show.
ALSO READ: Bigg Boss 11: What happened when Vikas Gupta stole Akash Dadlani's special power
Check them out:
.@lostboy54 and @iPriyankSharmaa get into an argument over the task. Will this war of words result in something bigger? #BB11

— COLORS (@ColorsTV) November 2, 2017
1. Everyone in the house ganged up against Vikas Gupta after he raised his voice against Hina Khan, Shilpa Shinde and Priyank Sharma's game plan. He tells everyone that the only people he trust in the house is Hiten, Arshi and Jyoti. Later, Priyank and Vikas fought with each other.
After luxury budget, it's time now to choose the worst performer! Tune in tonight at 10:30pm to find who gets the tag! #BB11 pic.twitter.com/hWlIT7APLo

— Bigg Boss (@BiggBoss) November 2, 2017
2. Bigg Boss asked all the contestants to vote for the worst performers in the task who will be sent into the 'kaal kothari'. All the housemates fight and later decide on the names as Vikas and Mehjabi Siddiqui as the worst performers. To the captain of the house, Luv Tyagi, Bigg Boss asked to give one more name for the kaal kothari and he nominates Arshi Khan.
ALSO READ: Bigg Boss 11: Here is what Arshi Khan's Pune and Goa 'kaand' is all about?
Will Bigg Boss be able to stop @lostboy54 from leaving? Find out after the short break only on #BB11.

— COLORS (@ColorsTV) November 2, 2017
3. Shilpa Shinde instigates Vikas Gupta by continously shouting at him and asking everyone that "how did he scare everyone". Vikas Gupta gets irritated and tried to leave the jail and the Bigg Boss house again. Everyone tried to stop him and told him that he is doing wrong but he did not listened to anyone.
Bigg Boss asks @lostboy54 to come to the confession room and talk about his problem! #BB11

— COLORS (@ColorsTV) November 2, 2017
4. Later he returns back to the jail and Bigg Boss calls him in the confession room and talks to him. Later, Bigg Boss also called Shilpa Shinde and also asked her to stop going personal. She later returns back into the house and talked to Vikas and apologizes to him and also sings the song "Tera peecha na main chorungi."
Akash Dadlani & @iPriyankSharmaa get into a heated argument with each other as the housemates try to intervene. #BB11

— COLORS (@ColorsTV) November 2, 2017
5. Priyank Sharma gets into a fight with almost everyone in the house. He tells that he is quite upset with the behaviour of Shilpa Shinde and Akash Dadlani. Hina Khan tells that Shilpa Shinde is good to her and that is why she has no problem with her.
ALSO READ: Bigg Boss 11: Know who will be the winner of this season
For more updates related to Bigg Boss 11, stay tuned!