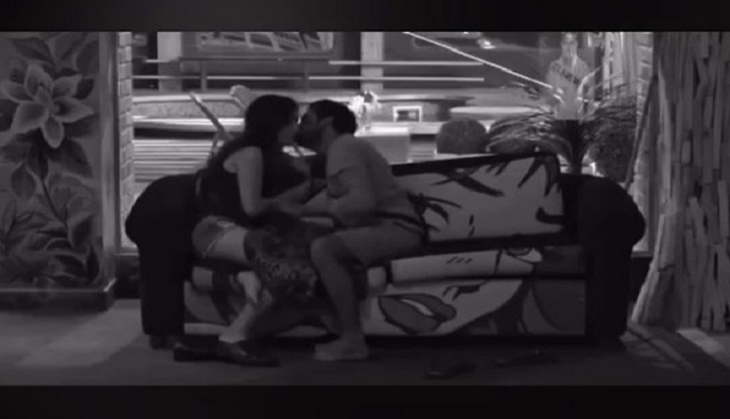 In the last night of the popular reality show, Bigg Boss season 11, the nomination process got completed. Some friends proved their friendship and some rivals became friends again. The most shocking incident happened when Vikas Gupta asked his rival Shilpa Shinde to return back on the Television and work with him.
For those people who did not watched the last night's episode of the reality show, here are the highlights of the show in the form of 5 Catch points that will update you.
ALSO READ: Bigg Boss 11: Not only Priyank Sharma, these 5 contestants too went bald in the show
Check them out:
.@eyehinakhan & Luv Tyagi do something with the mehendi tattoo. Stay tuned what will happen next! #BB11

— COLORS (@ColorsTV) November 14, 2017
1. Hina applied makeup on Luv's forehead after which Bigg Boss nominated Hina for not following the rules.
Puneesh Sharma & Bandgi Kalra are in an intense discussion at night. Tune into #BB11 to find out!

— COLORS (@ColorsTV) November 14, 2017
2. Bandgi and Puneesh were seen talking to each other while Bandgi is seen sitting on his forehead. Puneesh asked Bandgi to wash her clothes and he will help her. They both went to the bathroom and locked the door. After that, Bandgi told him that her parents will not accept her as she got trapped in his talk and committed a mistake.
The nomination task makes the housemates extremely emotional! Witness it all tonight at 10:30 PM! #BB11 #BBSneakPeek pic.twitter.com/sCMwQYqqPE

— Bigg Boss (@BiggBoss) November 14, 2017
3. Bandgi sacrificed her clothes, Akash went bald, Arshi gave away her nighties, Hina destroyed her toy during the course of the game.
ALSO READ: Bigg Boss 11: Puneesh Sharma asking Bandgi Kalra to remove her clothes will make you wonder what's happening in the house; see video
Sapna Choudhary remains nominated this week. Tune in to find out what will happen next! #BB11

— COLORS (@ColorsTV) November 14, 2017
4. After the task got over, Sapna, Benafsha and Hina gets nominated for this week.
Shilpa Shinde & Arshi Khan discuss the politics of the #BB11 House. Keep watching after the short break! #BB11

— COLORS (@ColorsTV) November 14, 2017
5. Arshi and Shilpa were seen talking about Akash and Arshi said that he had said a lot of nonsense about her on the show. On the other hand, Benafsha and Priyank sleeps together on the same bed whle Puneesh wakes Hiten up to show him the same.
ALSO READ: Bigg Boss 11: Bandgi Kalra once refused to do a condom ad because she didn't want to upset her parents; know more
For more news related to Bigg Boss 11, stay tuned!