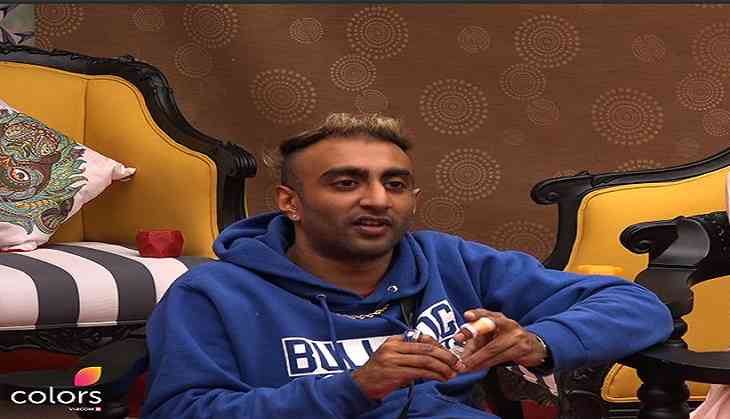 The popular reality show, Bigg Boss season 11, saw an unexpected contestant becoming the captain of the house. Fights and arguments became the common thing. The house got divided into two parts one headed by Vikas Gupta and the other by Hina Khan who was in the kaal kothari that time. Also, Bigg Boss gave a unique task in which a man of the series got selected.
For those who did not watched the last night's episode of the reality show, here are the highlights of the show in the form of 5 Catch points.
ALSO READ: Bigg Boss 11: Know who will be the winner of this season
Check them out:
Puneesh Sharma has a heart to heart discussion with Luv Tyagi. Tune in to #BB11 to see what they are discussing.

— COLORS (@ColorsTV) November 10, 2017
1. The fight between Luv and Vikas continues and Arshi and Akash instigate Luv to get into a fight. Priyank asked Vikas to stop making fun of Luv. Later, Puneesh talked to Luv about the happening in the show but he did not answered him.
There seems to be a cold war brewing between @eyehinakhan and @lostboy54. Tune in to #BB11 to see how this unfolds.

— COLORS (@ColorsTV) November 10, 2017
2. The house split into two parts. Hina got upset with Vikas and told everyone that Vikas wanted to rule the house and everyone. In the house, Vikas was seen gossiping about Hina and told that she should not have commented about Arshi's clothes.
The task is over and Sabyasachi Satpathy wins the captaincy and gets a special power. Watch #BB11 to see what it is.

— COLORS (@ColorsTV) November 10, 2017
3. Bigg Boss anounced a captaincy task in which the contestants competing for the post of the captain have to collect eggs from other housemates and the one who will have the maximum eggs will be the captain of the house. Everyone voted for Sabyasachi and he was announced as the new captain of the house. Bigg Boss gave him the power to unlock any one contestant rom the kaal kothari and he chose Hiten.
ALSO READ: Bigg Boss 11: The favourite contestant of Salman Khan revealed!
4. Hina and Benafsha talked about Priyank while they were in the kaal kothari. Hina said that Benafsha is attracted towards him and they something more than friendship.
The jodis get ready to perform the task. Who are you rooting for? #BB11@TheGarnierMan pic.twitter.com/PyNkKwHPxx

— COLORS (@ColorsTV) November 10, 2017
5. Bigg Boss gave a task in which three jodis were made Priyank-Benafsha, Akash-Arshi and Puneesh-Bandgi. The male member had to finish the path filled with obstacles and at the end female member had to wash the face of the male contestant. In the same task, Akash Dadlani emerged out to be the winner of the task and was announced as the man of the series.
For more news related to Bigg Boss 11, stay tuned!