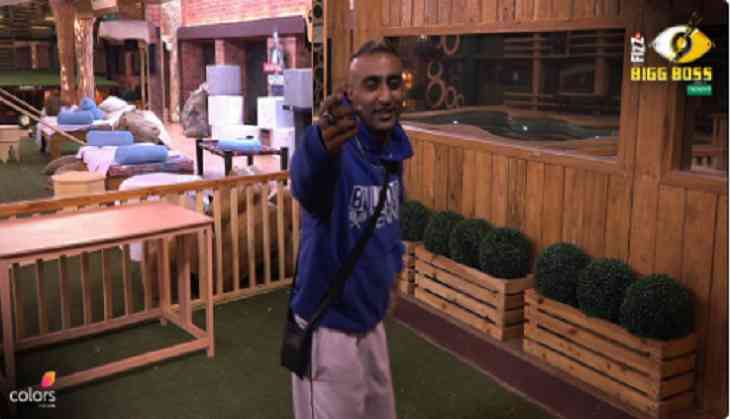 Popular reality show Bigg Boss season 11 is high on fights these days. All the contestants in the house are going through a luxury budget task in the house in which they are leaving no stones unturned to let each other down. The popular rivals in the house Vikas Gupta and Shilpa Shinde are again seen opposite each other in the task and the house is also divided into parts one headed by Vikas and the other by Shilpa. The last night's episode saw how Vikas completely changed the game and how Akash Dadlani suddenly became a good boy.
For all those who missed the last night's episode of Bigg Boss season 11, have a look at the highlights of last nights epiode in the form of 5 Catch points.
ALSO READ: Bigg Boss 11: Here is what Arshi Khan's Pune and Goa 'kaand' is all about?
Have a look:
.@lostboy54 & Puneesh Sharma discuss about the money. Who will Puneesh eventually give it to? #BB11

— COLORS (@ColorsTV) November 1, 2017
1. Puneesh and Vikas, early in the morning discussed about how the behaviour of Akash had changed suddenly and Arshi too was involved in their discussion.
Shilpa Shinde & @lostboy54 get into a fight with each other over the pillows in the luxury budget task! #BB11 pic.twitter.com/kOndPO9t8H

— COLORS (@ColorsTV) November 1, 2017
2. Shilpa and Vikas gets into a physical fight when she tried to steal money from him. Later, Shilpa also gets into a fight with Arshi and Mehjabee.
ALSO READ: Bigg Boss 11: Dhinchak Pooja just confessed her love for a guy from Chicago; check video
Akash Dadlani & Shilpa Shinde get emotional with each other as they talk about the lost money. What will happen now? #BB11

— COLORS (@ColorsTV) November 1, 2017
3. Hina asked Shilpa that Puneesh and Bandagi might support Vikas and hand over all the money to Vikas and asked her to save some for herself. Shilpa asked Akash to give her some money while he hid in the washroom. Shilpa breaks down and later Akash gave her the money.
Benafsha has over 1 lakh points so she is the winner from the workers. Did you expect it? #BB11

— COLORS (@ColorsTV) November 1, 2017
4. Bigg Boss announced that noone had won the task and asked them to reveal the amount each one had. Benafsha had the highest amount and after her Vikas scored the highest points.
Akash Dadlani starts rapping about money! Is this Luxury budget task getting to him? #BB11 pic.twitter.com/JxemRKdyBb

— COLORS (@ColorsTV) November 1, 2017
5. Akash shouted at Benafsha and later started raping in the garden and is proud of himself. Vikas during a conversation asked his friend Priyank to choose between him and Benafsha and he choses Benafsha.
ALSO READ: Bigg Boss 11: Know who will be the winner of this season
For more updates related to Bigg Boss season 11, stay tuned!