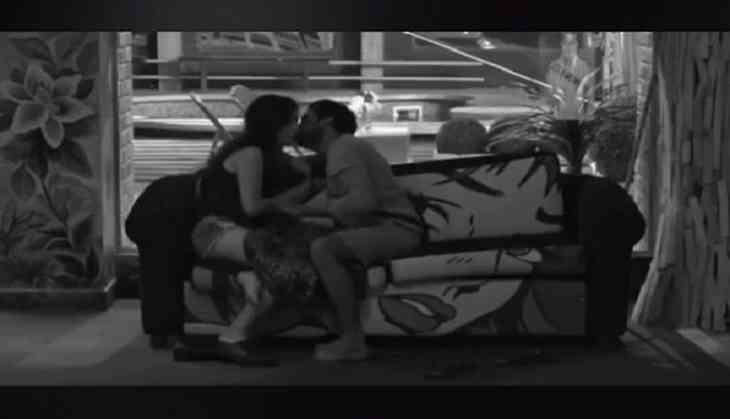 Popular reality show Bigg Boss season 11 is getting a lot of attention these days because of few contestants like Bandgi Kalra and Puneesh Sharma who claim to be a couple inside the show. They have crossed all limits and have tried to made out under the blankets when the lights went off have also tried to sneak into the bathroom for the same.
A few days back, reports came that said that Bandgi's father had been admitted to the hospital after he saw his daughter getting close to Puneesh in the house. Not only this, the reports further claimed that her landlords have thrown her out of her house in Mumbai because they felt that the children of the society will be under bad influence if she stayed there. Now, Bandgi's brother Vasu Kalra has something to say on the matter.
ALSO READ: Bigg Boss 11: Arshi Khan reveals a shocking incident when her boyfriend slapped her hard
While talking to a leading daily, Times Of India, he said, "I don't know from where is all this coming from. We initially did not give interviews to the media and it looks like things have been blown out of proportion for no reason. My parents and especially my father are perfectly fine. They haven't even visited a doctor let alone being hospitalised."
Talking about her relationship with Puneesh he said, "We have no hard feelings for Bandagi. We are proud of her. We are sure that her relationship with Puneesh is just for the game and is nothing beyond that. It is all her strategy to survive in the house."
ALSO READ: Bigg Boss 11: Here is what Shilpa Shinde's brother had to say about her enemy turned friend Vikas Gupta and Hina Khan
He further said, "If you see in the first episode itself, you will see how Bandagi had told that they will fake their relationship and that's exactly what she is doing. Yes we will not be happy with her relationship with Puneesh if real, but we can't judge her right now. We will talk to her and get a clarity once she's back. Our family members are not all disturbed."
He also opened about about Bandgi's ex-boyfriend Dennis Nagpal, who a few days back broke up with her because of her closeness with Puneesh. Vasu said, "We had never spoken to Dennis especially my parents. Bandagi had told us about him but not in detail. Only I was in touch with Dennis for very less time and that too only after Bandagi was inside the house. I had spoken to him once after he broke up with Bandagi and had asked him to be a little patient at least till Bandagi comes out but he overreacted, so I let it go."
ALSO READ: Bigg Boss 11: The audition tape of Bandgi Kalra is going viral and it will leave you in shock
Meanwhile, Bandgi is at present, the captain of the Bigg Boss house. For more news related to Bigg Boss 11, stay tuned!