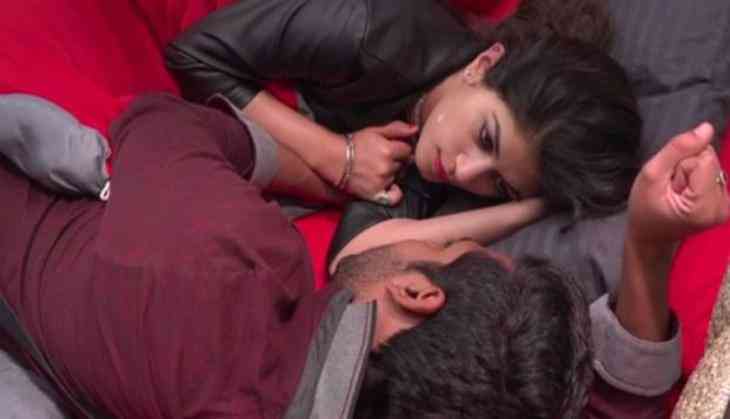 Bigg Boss 11: Have you seen this 'unseen' romantic conversation between Puneesh and Bandagi?
There are two worlds are going in the Bigg Boss house, one is of fighting between the contestants and another one is a romance between two contestants Bandagi Kalra and Puneesh Sharma. A few days back, both the contestants have been seen kissing each other on the national television. Now one unseen video has been out from the 38th day on Voot app, in which they both can be seen being romantic on the bed.
In the video, Puneesh tells Bandagi 'everything is going well', on this Kalra replies 'now it will be at night. Now you always wait for the night'. On this Puneesh, 'You tell me you don't wait for it'.
After this, Bandagi tells her feelings by giving an example of Coke and Pepsi. Then they both do a romantic conversation and in the mid of this Puneesh close the eyes of Bandagi and make correct Kajal.
In this conversation, Bandagi tells Puneesh you are feeling good I am looking at you like this, Puneesh replies you are only looking at me, right? Then Bandagi, why you behave like a kid? Puneesh replies I am a kid and we are going to have in life I am seeing the future.
Well, their romance has reached another level now and they both are very much aware what they are sending through television screens to their viewers. However, it is helping them from the eviction.
Watch the whole unseen video here - Puneesh Bandagi romantic video