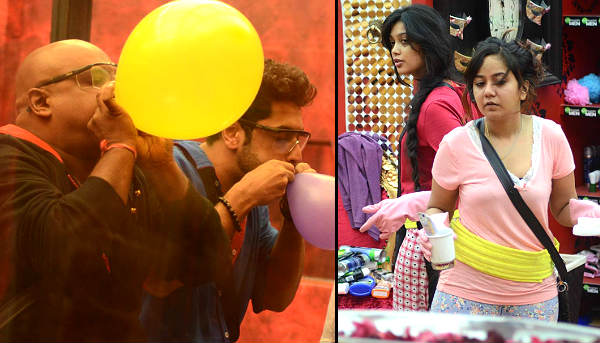 Bigg Boss Nau Day 2 was all about initiating Double Trouble in its true sense by Bigg Boss. The episode started off by showing how troubled the other contestants are with Mr Arvind Vegda's snoring habit. Only when Ankit Gera and Arvind Vegda (they entered the house as a pair) were asked to sleep outside the bedroom, the problem seemed sorted out, though not completely.
The highlight: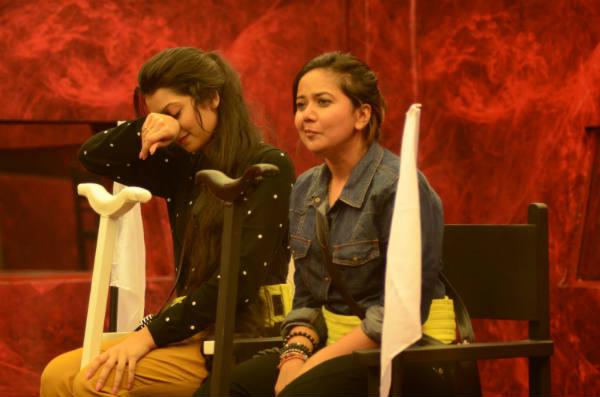 So the contestants were given their first ever luxury budget task for the season. Thanks to the makers, it wasn't a repeat task from the previous seasons. However, it was weird.
The task was about coping with your phobias. Each pair was asked to challenge another pair to complete the task. And it started with Rochelle-Prince challenging Roopal-Digangana for the task. The poor girls had to try and stuff their faces into the belly buttons of two men with very large bellies for three minutes. The bellies had been smeared with oil.
Also read: Bigg Boss Nau opening episode: Prince Narula becomes the star, Rimi Sen-Suyyash Rai argument heat up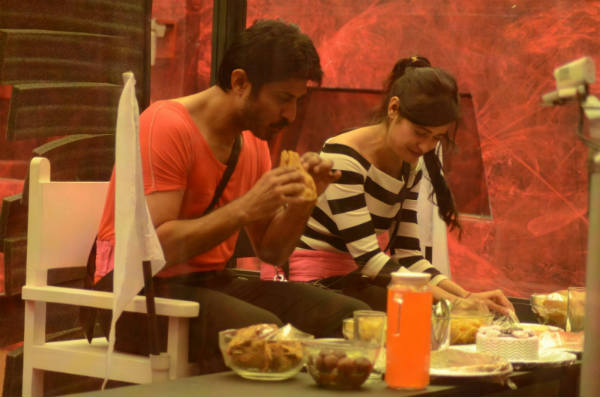 For the next task, Ankit and Arvind were asked to inflate 10 balloons each within a few minutes.
The highlight was, however, the bitter argument that erupted between Rimi Sen and her partner Suyyash Rai. The pair was challenged to shave their heads off. While Rimi instantly refused to do it, Suyyash had no issues in completing the task. But, after an argument, they gave up.
The luxury budget task is still not over. We will have to wait for tonight's episode to see how it ends.
Also read: Bigg Boss Nau Double Trouble: Is Mandana Karimi married?
What to watch out for: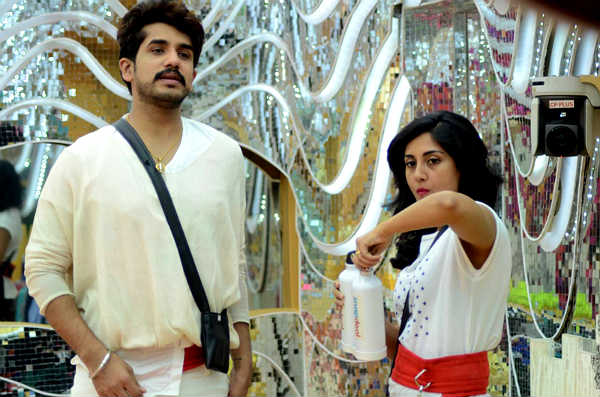 Things between Suyyash and Rimi have not been smooth sailing since the first day when they entered the house as a pair. And with their escalating arguments, this pair has definitely kept things interesting. In fact, as shown in the precap of the tonight's episode, they have been challenged to get 'Bigg Boss' tattooed on their wrists. While Rimi has flatly refused to do it, Suyyash seems adamant on completing the task, resulting in yet another argument between the two.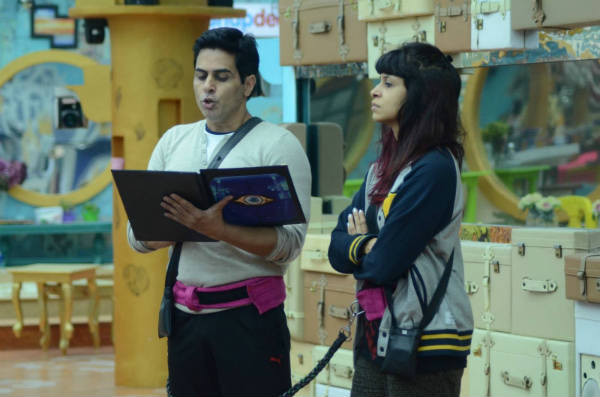 Also, while Kishwar Merchantt and Aman Varma seem quite comfortable with their pairing, things are not what they appear to be. Kishwar was eventually shown discussing with Suyyash how Aman has completely annoyed her.
So many reasons to watch tonight's episode!
Also read: Bigg Boss Nau: 7 facets to Mandana Karimi beyond the 'hot actress' tag