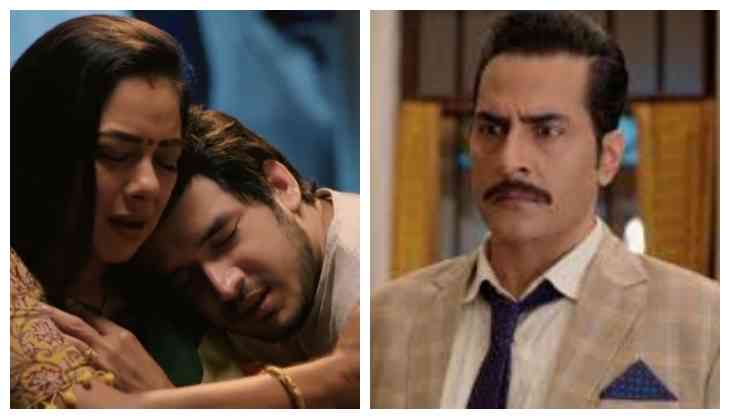 Anupama has yet again proved its mettle and taken the number one position in the TRP chart. The show is full of several twists and turns which is holding the attention of its audience.
Now, the show has taken its most awaited turn after Vanraj-Kavya's extra-marital is exposed.
Vanraj tried all his best to keep his relationship with Kavya secret from Anupamaa. But, his all efforts went in vain after Anupamaa saw him with Kavya in a compromising situation.
Now, the bad time for Vanraj has begun as he has to face dire consequences of his evil deeds.
Anupamaa has decided to live her life on her own conditions and will not allow Vanraj to interfere in her life.
Now, we are going to tell you about another shocking turn that will come as a huge shocker for Vanraj.
Also Read: Nora Fatehi and Terence Lewis romantic dance on 'Pehla Pehla Pyar Hai' goes viral
Anupamaa's younger son Samar will get to know everything about Vanraj-Kavya's affair. After knowing everything Samar will understand the main reason behind Anupamaa's ill health and nervous breakdown.
In the upcoming episode, Anupamaa's fans will be able to see Samar in an angry mood as he will be going to confront his father for betraying his mother Anupamaa. Samar will get into a heated argument with Vanraj and will also question him by grabbing his collar.
Now it will be exciting to see how Vanraj will handle all such situations?
Also Read: This is what Gauahar Khan's rumoured bf Zaid Darbar said after her exit from Bigg Boss 14