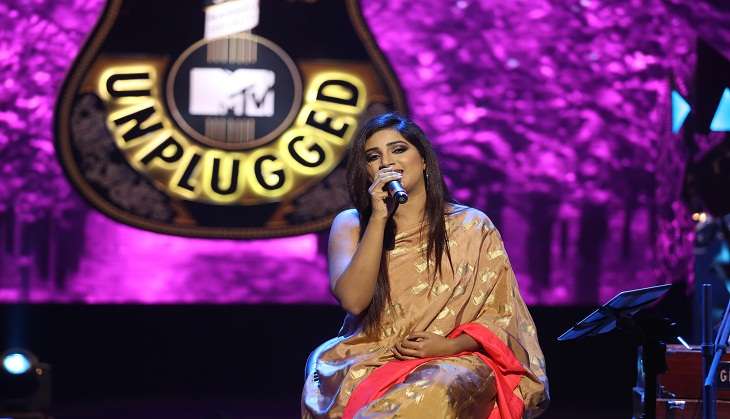 The new season of Select MTV Unplugged season 6 started with a performance from maestro AR Rahman. The season also saw Shruti Haasan crooning with musical maestro Rahman.
The second episode Shreya Ghoshal render unplugged version of some famous Bollywood songs.
Shreya Ghoshal's songs will include 'Dewaani Mastani' (BAJIRAO MASTANI), 'Mohe Rang Do', the famous track, 'Sun Raha Hai Na Tu' (AASHIQUI 2), 'Leja Leja Re' along with magical numbers like 'Agar Tum Mil Jao', 'Rasme Ulfat Ko Nibhayei'...
Shreya Ghosal said, "I am so happy and delighted to be part of MTV unplugged. I have seen few seasons and love it to the core. This season is indeed one of the best seasons of all time. It has so many new comers as well. I am happy to be associated with the biggest show."
"I am singing 'Sun Raha Hai Tu' from Aashiqui 2, 'Mohe Rang Do', 'Agar Tum Mil Jao', 'Rasme Ulfat Ko Nibhaye' and few more. Apart from that I am waiting to see this season's few episodes as well," ends Shreya.