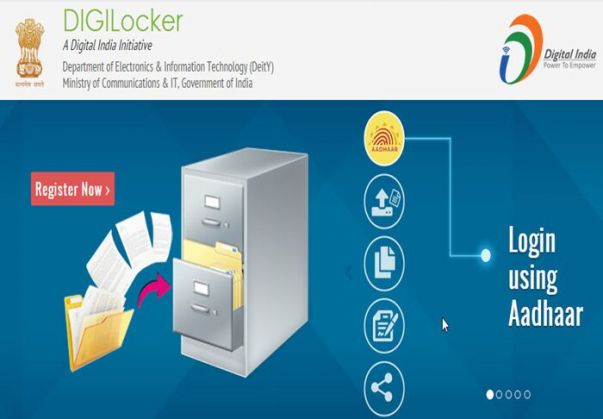 A quick check shows that we are drowned in government documents, one which are to be kept with utmost safety. Adhaar card, PAN card, driving licence, passport, Voter ID card, old income tax return documents, property tax receipts, academic certificates, and the list seems never-ending. Definitely, it is an enormous number of documents to be managed.
To help you with the documents and their safety, government has launched the 'digital locker' system.
What is a 'digital locker'?
As part of the Digital India Week, that took off on 1 July, Prime Minister Narendra Modi officially launched a digital locker service called 'DIGILocker'. It is simply a website where one can store all the important documents in a digital format. The website takes Aadhaar number as the identification.
How to sign up?
In order to sign up, you only need to enter your Aadhaar number, and then an SMS will be sent to the registered mobile number for verification. The One Time Password (OTP) is the only way to get access to the DIGILocker for the first time you login. However, post this, you can link your DIGILocker to Google or Facebook login and also set your own password.
After you have signed up
Once the signing up process is complete, you can upload all of your government documents to the DIGILocker, which currently has only 10 MB of space available.
The idea here is to minimise the need of storing physical paper documents, which are subjected to wear and tear, and prone to theft.
Where to sign-up?
To access your digital locker, visit https://digitallocker.gov.in/ and you can sign up now for free with your Aadhaar details.