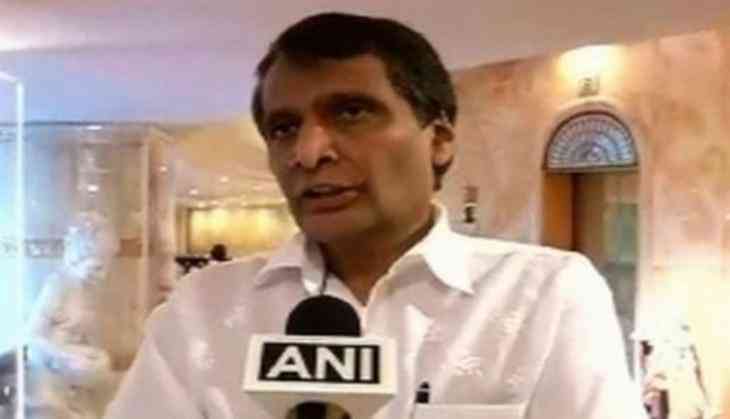 Union Railway Minister Suresh Prabhu on 17 July flagged-off the first 1600 HP Diesel Electric Multiple Unit (DEMU) coach of the Indian Railways from Safdarjung Railway Station here, equipped with solar-powered hotel load system, installed and commissioned by Jakson Engineers Limited.
The installed solar rooftop system will generate 7200 KW of energy per year per system, which will be used for powering internal lights, fans and other electrical systems of the coach.
The project will help offset carbon emissions by nine tonnes per coach per year and also save about 21,000 litres of diesel for a solar-powered DEMU with six trailer coaches, thereby saving Rs. 12 lakh every year.
However, Jakson was awarded this project by the Indian Railways Organisation for Alternate Fuels ( IROAF), a unit of the Indian Railways that works to promote bio-diesels and other environmentally benign alternative fuels for India's rail network.
A total of 16 solar panels of 300 Wp, manufactured by Jakson at its state-of-the-art solar module manufacturing plant in Greater Noida have been installed on the roof of the coach to generate the requisite power.
"With our past experience in executing other challenging solar EPC rooftop projects, we were able to develop an innovative solution that helped us execute this project suitably" said Sundeep Gupta, Vice-Chairman and Managing Director, Jakson Engineers Limited.
This is the first instance of a diesel-run passenger train fitted with solar rooftop system with battery backup.
The system is capable of developing up to 20 kWh per day throughout the year. Surplus power generated during peak hours will be stored in a 120 AH battery system. It will help in generating useful data for research for adapting the system for future rollout on all trains of the Indian Railways.
The solar system has been fitted with anti-theft mechanism, which can withstand trains running with a speed of more than 100 km/hr.
-ANI