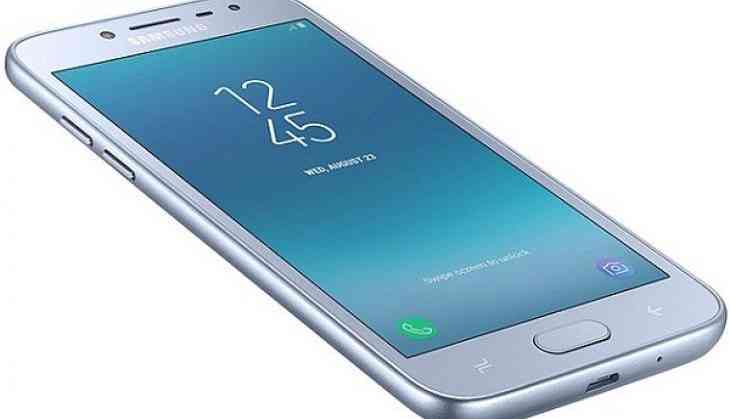 It was in August when Samsung introduced, in India, their very first Android Go device. The Galaxy J2 Core is an affordable smartphone that is simple to use and compact to hold. Samsung is known for its flagship smartphones, year after year. From its mid-range A-series to the affordable J-line-up, Samsung fails to impress at the lower end of the segment.
Samsung's low-end smartphones may not hog the limelight, but for the company wanting to keep its number one tag in India, these smartphones are important. In recent times, Samsung has lost out Chinese players such as Xiaomi and Vivo. This is where the Galaxy J2 Core comes in. It's the beginning of Samsung's 'overhauled' strategy in India.
It's priced at just Rs 6,190, and runs Android Go (based on Oreo)
out-of-the-box. Samsung's Galaxy J2 Core looks dated when you first lay your hands upon it. It's got a decidedly average design. It has an all black finish on the front and the logo is placed on the bottom, below the display and stands out because it is shiny. There are thick bezels. The J2 Core is not a slim, modern looking phone, by any standards. It's a compact phone and is very comfortable to hold because of the rounded corners.
Everything else is standard, and yes, there is a headphone jack. The back panel is removable (one can swap it for different colours).
The smartphone comes with a 5-inch qHD TFT display with a resolution of 540x960 pixels. It's quite a responsive display with good viewing angles and brightness isn't a problem for the J2 Core.
If you're buying this smartphone, it's probably not for the camera. It's also probably not for heavy tasks. It'll be for calling, texting and watching some videos, especially when your main smartphone runs out. So I'm not going to talk about that. Instead, I'm going to tell you the sole reason you should be buying this smartphone over similar Android Go smartphones from competing manufacturers.
*That battery just doesn't die out*
At the briefing for the Galaxy J2 Core, Samsung touted 11 hours of video watching from the YouTube Go app on the smartphone. I tried several 10-hour loop videos on YouTube (yes, they are a thing), and the smartphone just didn't die out. In fact, I routinely beat the 11-hour claim.
I put all the settings on full - even brightness - and checked in every few hours. I've tried with a SIM card in and some applications running in the background and also with no SIM card and no background applications.
In the first scenario, the smartphone lasted about 13 hours, which is way too good. In the latter case, the smartphone lasted me a whopping 17 hours. I was seriously impressed with the battery on this smartphone. What's even better is that the battery is removable. So you can charge two of these batteries to a hundred percent and not have to worry about plugging in your J2 Core for almost a week.
*Should you buy it?*
The question on everyone's mind. Samsung could have priced the smartphone more aggressively, but its USP is the battery life. Only the battery life. Calling, texting and battery life run well. The rest of the phone, not so much.
Ultimately, this is a smartphone for those who need a second, throwaway phone, for weekend getaways or just, in general. Or maybe you need a second work phone. This smartphone wills serve you just fine.
If you're looking to take selfies, then look at Xiaomi's Y series of smartphones. If you're looking to be an Instagram star, save some money and get Asus' Zenfone Max Pro M1. if you want an all-around functional smartphone, you've got to spend at least Rs 15k.
For Rs 6,190, the Galaxy J2 Core is a pretty affordable smartphone. I just hope the software is tweaked a little bit more to make it a lag free experience for the consumer. For the price it is selling at, there were no deal-breakers, but it all depends on who the consumer is.