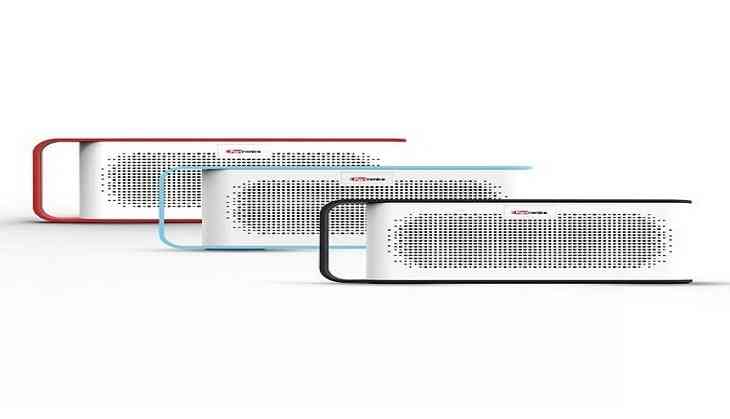 Portronics has launched "SoundGrip"- a rechargeable Bluetooth speaker with extraordinary sound clarity at Rs. 2,999.
SoundGrip comes with a metallic handle on one side for easy grip and movement.
It weighs less than 365 grams, thus making it easily portable.
Featuring three 2W drivers which powers music quality at bass, mid-range and treble frequencies, the basic frequency range of the bass is 40Hz-400Hz and can go up to 4000Hz for bass harmonics.
A mid-range speaker is a loudspeaker driver that reproduces sound in the frequency range from 250 to 2000 Hz. Treble refers to tones whose frequency from 2.048 kHz-16 kHz- range is at the higher end of human hearing.
The speaker is powered by a lithium ion battery can play music for more than 4-5 hours on a single recharge. The battery can be fully recharged in less than 2 hours.
SoundGrip also gives users the option to use Bluetooth feature to enable stereo sound effect in few seconds. Music can also be played using a 3.5 mm AUX port and aux cable to play music from any AUX device like PC, Laptop, Smartphone, iPod or mp3 player.
The new Portronics SoundGrip is available in three colour variants- Red, Blue and Grey.
-ANI