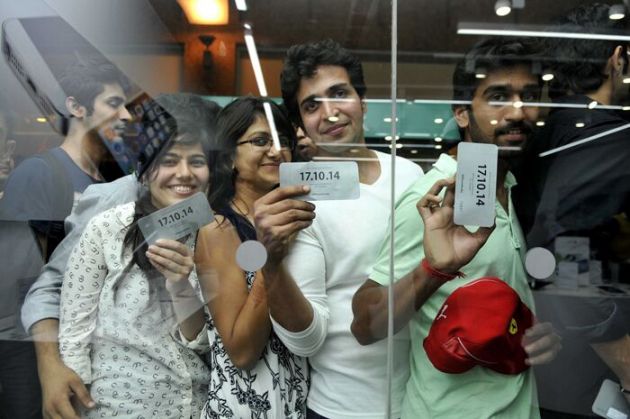 India is one of the countries which is driving the growth of smartphones across the world.
What does the report say?
By 2017, India will become the world's second largest market for smartphones, revealed a study by Strategy Analytics. The research report also said that global smartphone sales are anticipated to grow from 1.5 billion units in 2015 to 1.7 billion in 2017.
What are the growth numbers?
India, China and the US are the key drivers of smartphone sales worldwide. India is expected to sell more than 174 million units of smartphones in the next two years and with these figures, it will surpass the US.
According to Linda Sui, Director at Strategy Analytics, "We forecast 458 million smartphones will be sold in China in 2015, rising steadily to 505 million in 2017. China has been the engine of global smartphone growth in recent years, but it is now maturing and slowing down. India, on the flipside, is fast becoming the next major growth wave."
It further says that India will sell 118 million smartphones in 2015, increasing vigorously to 174 million units in 2017. The report also predicts that the United States will sell 164 million smartphones in 2015, and it is poised to reach 169 million units in 2017.
Factors driving smartphone growth in India
Low smartphone penetration, augmented retail availability of smartphones, increased purchasing power of the middle-class, and competitive promotions from home-grown smartphone companies like Micromax, are the key drivers of smartphone growth in India. Therefore, no smartphone and software giant can afford to miss the growing Indian smartphone market.