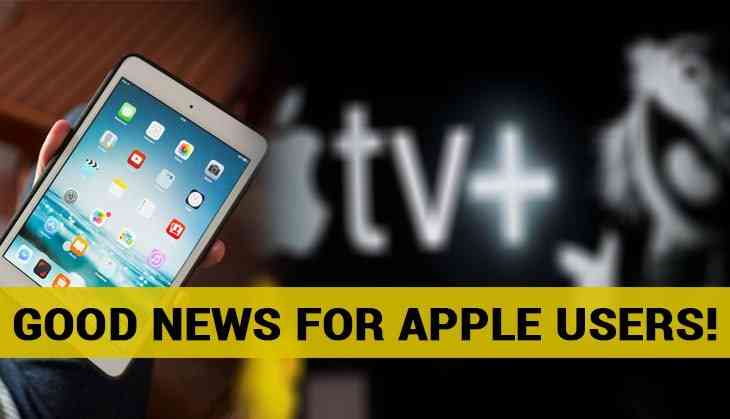 Apple has brought a big smile on the face of its users by launching several new exciting services. The tech giant has introduced its most anticipated features that would drive the users to Hollywood now. With a new effort made by Tim Cook's Apple made a bunch of announcement at a special event in its Head Quarter in Cupertino on Monday.
The new services that will directly benefit the Apple users are new Netflix-style video service, Apple TV+. Also, some more facilities have been unveiled by the tech giant are news and magazine service, gaming service and the most special is credit card facility.
With this amazing introduction of facilities, Apple lovers would witness the new feature in the world of Apple.
Tim Cook, an Apple CEO, also said, 'Today is going to be a very different kind of an event. We've been creating a growing collection of world-class services, and that's what today is all about.'
Apple News+ the new upgradation to the Apple News app, which can be used after the monthly subscription of $9.99 (around Rs 687.52). The service launches in America and Canada today, and users get the first month complimentary.
After the launch of Apple TV+, there will a tough competition to the Netflix, as it has introduced a new home for the world's most creative storytellers which included several shows, movies and documentaries. Apple TV+ would include the creative and the known artists, including Oprah Winfrey, Steven Spielberg, M. Night Shyamalan, Octavia Spencer, J.J. Abrams, Jennifer Aniston, Jason Momoa, Reese Witherspoon, Jon M. Chu and more.
On this TV app, subscribers would get entertained with some authentic and inspiring stories and also users would not get troubled due to an advertisement while watching shows.
Apple TV+. A new home for the world's most creative storytellers.

— Apple (@Apple) March 26, 2019
Also read: Apple Card: All you need to know about new iPhone-based 'digital credit card'