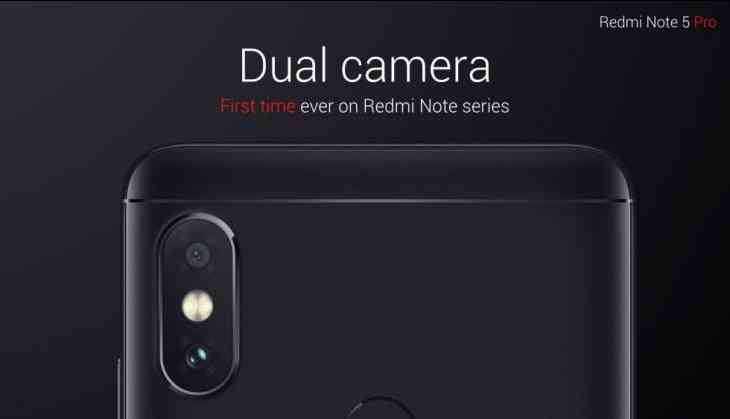 Xiaomi has come up with its second sale for its Redmi Note 5 and Redmi Note 5 pro on March 1. The sale will be live at 12 am on Flipkart and Xiaomi's own official website. The first sale was very successful with a great response from customers according to Xiaomi India. They sold more 3 lakh units of the phone within 3 minutes of the start of the sale.
The second sale is also expected to come up with same results. To ensure to get your hands on your favourite Xiaomi device, you should keep logged in to your respective account before the sale starts. You can also enter your payment details in advance to make your purchase smooth and fast.
The devices were first launched on February 14th and went on sale on 22nd for the first time. The Xiaomi Mi TV 4 went on its second sale February 27th and was received quite well in India.
With its new phone, Mi has decided to experiment with the looks of the new note. As soon as you look at the phone, the first thing that grabs your attention is its large beautiful display. The 5.99 inches, 1080x2160px resolution display of the phone will certainly make you stand out in the crowd. The good thing about the display is that even after being almost 6 inches in size, it feels as handy as any of your regular smartphones.
Also, Mi phones are known for their comparatively hassle-free and smooth running thanks to their quality hardware. The Snapdragon 625 octa-core processor, clocked at 2.0 GHz, powers the device which can give a tough competition to phones priced double than the Redmi note 5.
The Redmi Note 5 Pro features a better camera (dual lens setup) and better processor (Snapdragon 636) in addition to the Redmi Note 5. The company is also giving out a cashback offer of Rs 2,200 in partnership with Reliance Jio. The telecom giant will also give up to 4.5TB of data to Redmi Note 5, Redmi Note 5 Pro buyers.
The Xiaomi Redmi Note 5 has been priced at Rs 9,999 for the 3GB/32GB variant and Rs 11,999 for the 4GB/64GB variant. The 4GB/64GB variant of Xiaomi Redmi Note 5 Pro will be available at Rs 13,999, and the 6GB/64GB variant will be sold at Rs 16,999.
Also read: Redmi note 5: The phone you need to know about Redmi note 5: The phone you need to know about