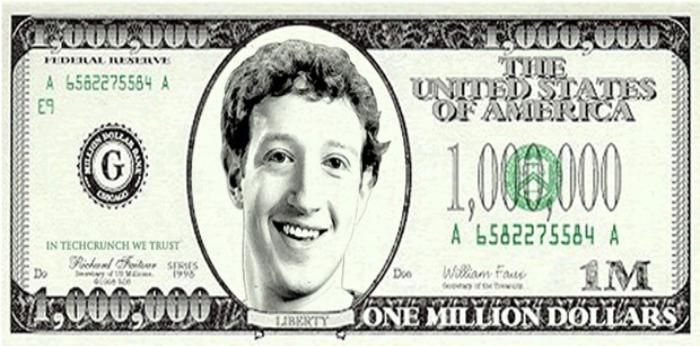 Free Basics is a programme by Facebook which aims to connect millions of Indians to a limited version of the internet.
Hoardings, print advertisements, SMSs and more. Facebook is leaving no stone unturned to get as many people for Free Basics
Facebook, however, says that the amount spent on advertisements is much lesser than the efforts being put in to make Free Basics a success
Facebook is aggressively advertising its controversial Free Basics service. TRAI's deadline for final comments on a consultation paper about zero-rating has been delayed by a week - the earlier deadline was 30 December.
TRAI has asked Reliance Jio - the Free Basics partner in India - to refrain from offering the service for some time, while it verifies if the service violates principles of net neutrality. Free Basics has seen heavy debate - with net neutrality activists alleging violation of net neutrality and Facebook claiming Free Basics exists in tandem with net neutrality.
Aggressive marketing
From full-page ads in newspaper, to billboards across the country or even direct messages to mobile users, Facebook seems to be pulling out all the stops to advertise Free Basics.
Read more: Mark Zuckerberg argues internet.org is good for India. But is it?
The social media giant is also running an online campaign to send e-mails to regulator TRAI.
Responding to a question on Reddit on advertisements around Free Basics, Facebook's Internet.org Vice-President Chris Daniels said that the company tried to correct inaccuracies around the programme in press, on Twitter and elsewhere but was not successful and hence turned to broader marketing by advertising in newspapers. He said:
"Newspapers are likely to reach more people than Twitter or other online platform. The amount of money being spent is tiny compared to the effort we continue to put into the Free Basics programme and other Internet.org programmes like express Wifi and solar planes to spread connectivity".
So how much is Facebook spending?
While it is difficult to estimate Facebook's exact spending figures, we calculated their spending on the basis of average cost of advertisement in the metro cities of India - including hoardings and leading English dailies.
Newspaper Advertising
Facebook has been advertising Free Basics in leading newspapers of the country including The Times of India, Economic Times and Hindustan Times. On an average, a full-page ad in these papers costs 60 Lakh for Page 3. A pan-India single page ad amounts to Rs 1.5 crore.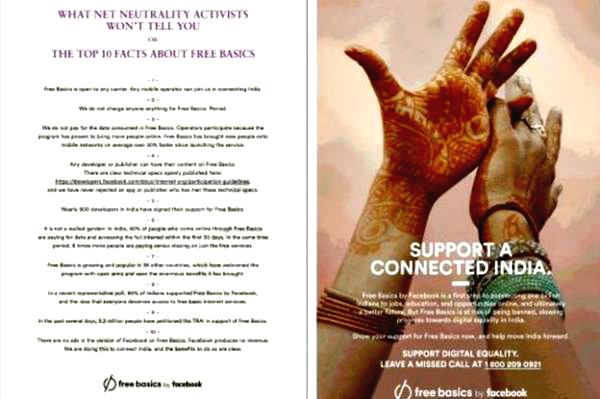 Since the Facebook ad has two full pages - the social media giant has coughed up around Rs 3 crore. This means that if the ad runs for seven days, Facebook will be spending close to Rs 21 crore per newspaper.
Hoardings
Hoardings are a huge medium of advertising as it gets instant attraction.
Catch spoke to Hoarding Advertising who said that the cost of advertising on hoardings depends primarily on the visibility. Facebook's Free Basics ads are on display at prime locations in Delhi.
Read more: Facebook shares 10 key facts about Free Basics. Here's what's wrong with all 10 of them
It costs about Rs 10 lakh per month to advertise on a hoarding. If the hoarding is at prime locations, like Connaught Place or Nehru Place for example, the cost may go up to Rs 15 lakh.
If Facebook advertises on 20 hoardings across Delhi at prime locations - with the average cost of Rs 13 Lakh, the total would be Rs 2.6 crore.
Apart from these, Facebook is also sending out mass SMSs to to promote Free Basics in India.
Catch contacted Facebook for an estimate of the advertising budget for Free Basics. However, the social media giant refused to comment, and said that this expenditure was a confidential matter.
While it may not be possible to ascertain a definitive amount being spent on advertisements, conservatively speaking, Facebook has spent close to Rs 600 crore on ads across mediums.
Why is Facebook so desperate to have Free Basics succeed in India?
India is Facebook's largest market outside the US. With over 500 million Indians expected to come online by 2017, getting Free Basics approved in the country is crucial for Facebook.
Despite the controversy surrounding Facebook Free Basics, around 3.2 million people have petitioned in the favour of the service. Facebook has claimed that 86 per cent of Indians and nearly 800 developers in the country have pledged their support for the initiative.
Telecom operators backing differential pricing
In a latest development, telecom operators have supported differential pricing for data usage for accessing different websites, applications or platforms. They feel it is critical for promoting innovation in the Internet eco-system and bringing more people online.
In its submissions to TRAI, operators have said ""For the growth of data service, price differentiation for data services can be allowed."